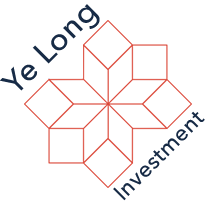 Warner Music Group Corp and Cole HaanInc are reported to have abandoned their plans to launch their initial public offerings (IPOs) early this week. The move makes them the most high-profile financial casualties of the coronavirus outbreak among U.S. companies that are looking to make their stock market debut.
The decision is coming after the S&P 500 Index lost almost 12% of its value, the fastest such correction on record. Such volatility will make it difficult for IPO underwriters to find steady demand for a company's shares.
Warner Music, the third-largest music recording label in the world, and shoemaker Cole Haan were hoping to communicate to the market their targeted price ranges for their shares and begin formal meetings with potential IPO investors on Monday, according to sources. However, the companies have put these plans on hold until the market improves, the sources added.
The coronavirus outbreak has derailed the plans of companies rushing to complete their IPOs rushing to complete their IPOs.
Canadian waste management company GFL Environmental Holdings Inc is scheduled to raise about $1.5 billion in an IPO. The company is yet to make a public statement on whether the market rout has affected plans to proceed with it.
In January, a buyout firm, Carlyle Group Inc delayed the U.S. IPO of its German specialty chemicals group Atotech, due to the company's exposure to China, Reuters reported at the time.
Some companies, particularly organizations with very strong investor backing have however gone against all odds to complete an IPO. One of such companies is Gene therapy specialist Passage Bio Inc, with its IPO at the top end of a targeted range, and saw its shares rally after its debut.
When it eventually decides to go public, Warner Music will be one of the year's larger IPOs, raising in excess of $1 billion, sources said. The company is not in an urgent need to go public with the entirety of proceeds from the IPO going to current investors and not to the company. On the other hand, Cole Haan was acquired from Nike in 2012 by private equity firm, Apax Partners, in a deal worth $570 million. The company posted $33.1 million in net income for 2019, up from $23.1 a year earlier.
For more business and financial news and the services offered by Ye Long Investment, please visit – https://yelonginvestment.com.
About Ye Long Investment
Ye Long Investment is an innovative professional financial services firm formed in September 2002. Headquartered in Hong Kong, the company specialises in holistic and individually tailored client-centred care for all of an individual's financial needs, enriching the business ventures and personal lives of all clients by appropriately positioning and protecting what they have today, planning for what they want in their future, and preparing the path by which they will reach their goals.
Media Contact
Company Name: Ye Long Investment
Contact Person: Mr. Paul Wilkins
Email: Send Email
Phone: +85258199857
Address:Nexxus Building, 41 Connaught Rd Central
Country: HongKong
Website: https://yelonginvestment.com