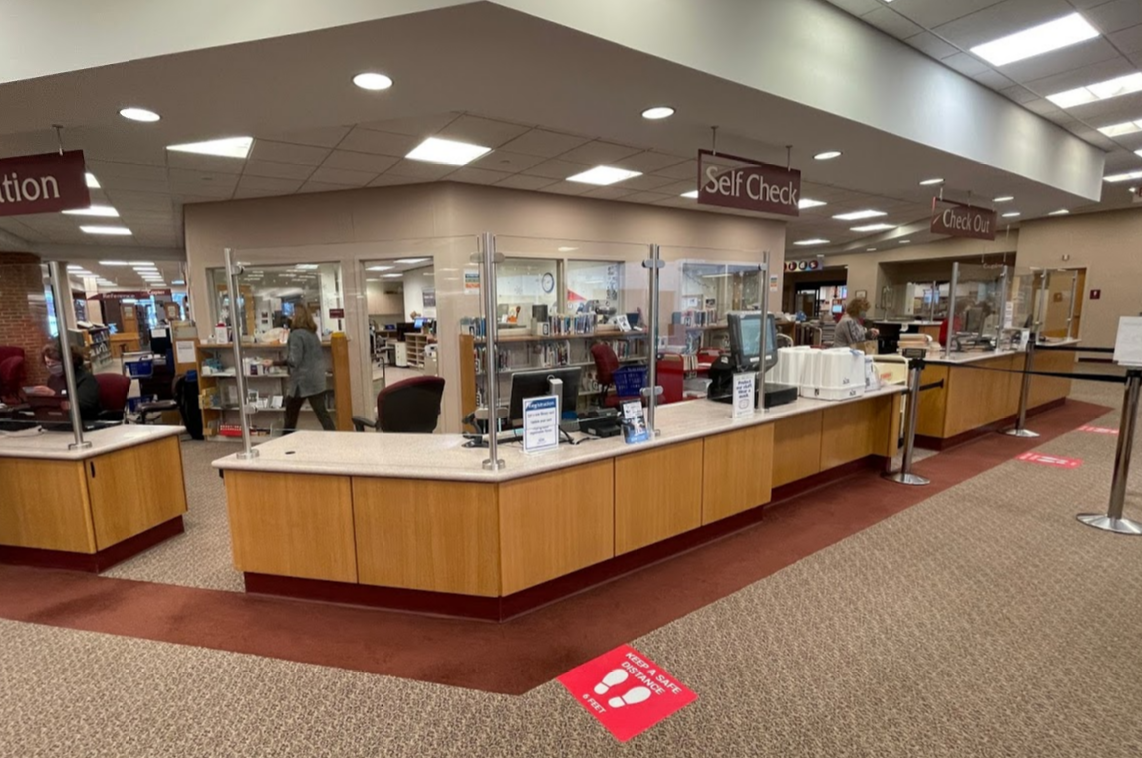 The new project includes the installation of durable, high-quality glass partitions throughout high-traffic areas of the public library building.
Wallingford, Conn. – The Wallingford Public Library, a local landmark that was organized in 1881, has announced it is now equipped to continue serving the community while making social distancing protections a top priority. With help from U.S. Glass Fence, a distributor and installer of glass fence solutions, the establishment is now upgraded to include glass partitions in the high-traffic areas where staff serves visitors.
Ever since the start of the COVID-19 pandemic, rules and regulations for social distancing have led to many public spaces being reconfigured and separated to maintain safe distances between people. Sneeze guards, which first became popular in food service industries as well as other methods of personal protection – like plexiglass barriers we're quickly erected in response to mandates. The issue many found, however – was that some of these quick solutions were simply not durable or aesthetically pleasing.
In search of a better, more permanent solution that would offer social distancing barriers years beyond the current pandemic, the Library selected U.S. Glass Fence, a local business and national distributor of Glass Fences to help upgrade its facility.
Like many, the library wanted to replace the temporary plexiglass previously in place as it was hard to clean, did not look like it was part of the overall design of the library, and had unwieldy brackets that took up a lot of space on their service desk areas.
The new permanent glass barriers have been installed at the information desk, borrow desk, and around the Children's information desk.
"We wanted a way to meet strict guidelines while offering total protection for our staff, visitors, and students from the Coronavirus and other diseases spread through the air," said Jane Fisher, Library Director.
"Ultimately, we decided to install glass partitions after seeing the work in place at another establishment. We felt connected to those on the other side of the glass and we're impressed with how impeccable the barriers looked with the overall aesthetics. Now we have a seamless look and have even improved our communications possibilities."
About US GLASS FENCE
US Glass Fence specializes in the design, fabrication, and installation of frameless glass fences and railings. the leader in glass pool fences and glass railing systems with customers all across the US. We have developed an innovative product that provides a secure, attractive, and durable pool safety solution for property owners. Glass fences are an elegant safety barrier solution, allowing unobstructed clear views of your pool, patio, and landscape.
For more information visit usglassfence.com/
Media Contact
Company Name: US Glass Fence
Contact Person: Robin Leigh
Email: Send Email
Phone: 1 844 348 6977
Country: United States
Website: http://usglassfence.com/