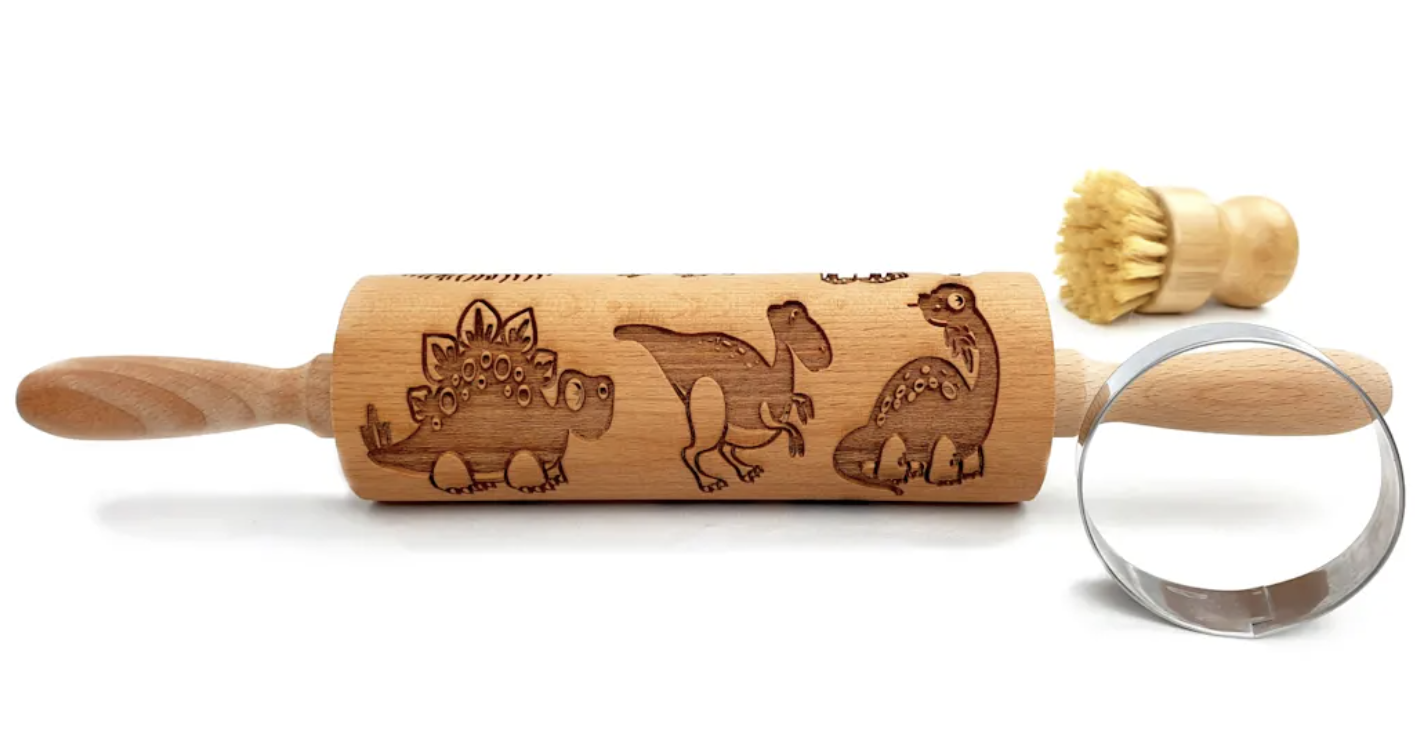 July 23, 2021 – Wakeup, manufacturer and distributers of high-quality products, are excited to announce the launch of a new product, the Dinosaur Embossed Rolling Pin. Now available on Amazon, this product is perfect for turning an ordinary snack into a fun experience. Parents, grandparents, and absolutely anyone old enough to cook can have a blast with Wakeup's Dinosaur Embossed Rolling Pin.
"Create cute cookies with dinosaur embossing using this wood rolling pin by Wakeup! Roll out patterned cookie dough featuring printed Dino footprints, brontosauruses, and stegosauruses with greater ease than cookie stamps. Deep laser engraving in the Dinosaur Textured Roller for food ensures superior patterns in cookie dough. Enjoy a baking day in your kitchen and see your kids marvel at making cookies", says a spokesperson for Wakeup.
The Dinosaur Embossed Rolling Pin 3-piece set includes a 14.17" dinosaur engraved rolling pin, a round metal cookie cutter, and a brush for cleaning out pastry dough from the decorative pattern. This product is 100% Eco-friendly, as it is made of natural hardwood. It is free of BPA, phthalates, and other chemicals. The handles are ergonomically formed to enhance precision for smooth and easy use.
The product comes with a brush to simplify cleaning. The Textured Rolling Pin requires only a light wipe-down with a damp cloth followed by air-drying. The brush ensures that every batch looks as eye-catching as the next.
"Crush your next Dino-themed kids birthday party with textured cookies made by our dinosaur-designed embossed rolling pin. This engraved roller pin impresses dinosaur caricatures right into large sheets of dough which you then cut into cookies with the included round cutter. Now make quick work of creating dinosaur food to satisfy prehistoric appetites", says a spokesperson for Wakeup.
This simple cookie decorating tool is a great way to introduce children to the art of baking. The Wakeup! Dinosaur Embossed Rolling Pin is a world-loved favorite theme, growing in the child an enthusiasm for baking cookies resulting in a tasty reward for their hard work.
Wakeup! is a company committed to providing an assortment of high-quality home products that are not only advanced and sophisticated but also extraordinarily practical to use. These products are designed to simplify everyday life. The company's goal is to empower its customers with high-value products and stellar customer service, to build long-term relationships based on loyalty and trust.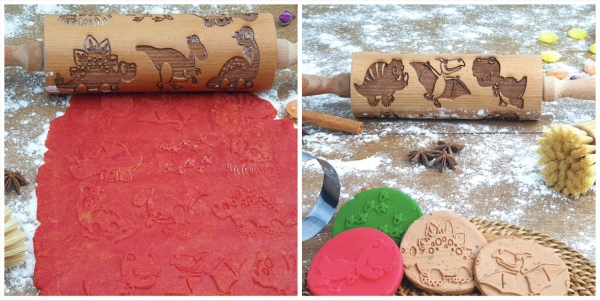 For more information, please visit: https://www.wakeup.market and https://wakeup.market/product/dinosaur-embossed-rolling-pin-for-kids-baking/
Media Contact
Company Name: Wakeup!
Contact Person: Andrey Gladkikh
Email: Send Email
Country: United States
Website: https://www.wakeup.market