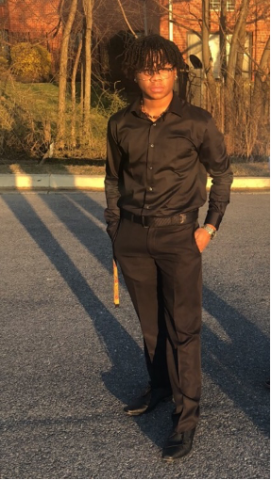 VYBRATIONAL KREATORS® is a leading clothing brand with high-performance fabrics, functionality, versatility, and comfort. They also sell shoes, gift cards, and accessories including bags, hats, hand bands, visors, home and living stuff, and phone cases. Especially in this gift-sharing season, you can find the ideal gifts for your loved ones from VYBRATIONAL KREATORS®.
CEO Elijah McNear, and his team at VYBRATIONAL KREATORS® aim to give the best service to the customers. "The Purpose of VYBRATIONAL KREATORS™ is to create and spread positive vibes around the world. I want people who see our logo to feel empowered, motivated, and inspired! BE GOOD, BE GREAT, BE U is not just a random quote or saying, it is a vibrational message. BE GOOD, represents the act of moral acceptance of yourself. This means acting in a respectable way towards yourself and society. BE GREAT, represents doing your very best in all that you pursue in life. But most importantly BE U, this is your specialty. YOU do not have to be like everyone else. You being different is what makes you special! No one is you and that is your SUPERPOWER!" says CEO Elijah McNear.
From head to toe, they offer something for everyone. VYBRATIONAL KREATORS® is currently looking for brand ambassadors to be the company's faces. Check out the brand ambassador requirements today if you are interested in fashion and want to become a brand ambassador.
About VYBRATIONAL KREATORS®
VYBRATIONAL KREATORS® is a one-stop shop clothing and accessories store for Men, Women, and Children. Their mission is to provide positive vibes to everyone around the world, by uplifting and motivating people to be their best selves. VYBRATIONAL KREATORS® offers a variety of products for everyone with motivational quotes and one-of-a-kind designs.
Media Contact
Company Name: VYBRATIONAL KREATORS®
Contact Person: Elijah McNear
Email: Send Email
Country: United States
Website: https://www.vybrationalkreators.com/