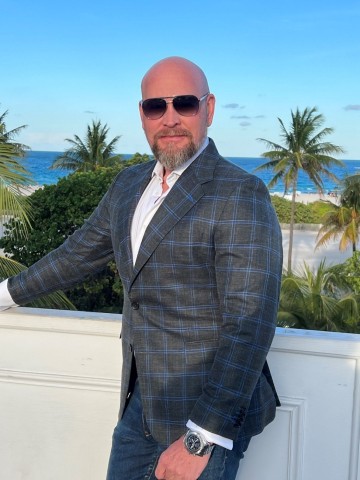 After working in the film industry for the past few years and staggering the audience with her bold photoshoots, actress and model Heather Fraley is ready to appear on people's favourite podcast – Real Hustle, hosted by Christopher Kiblin. An inspirational talk between the two veterans is ready to make waves among its listeners and will be released on 29th August 2022.
Real Hustle Podcast is a show where real people talk about their stories to inspire listeners and viewers. The show has developed a good following over the years and is loved by the audience. It is a package full of motivation and inspiration to bring the real-life struggles of people from different fields in front of its audience. The one-of-its-kind podcast is hosted by Christopher Kiblin, where he invites celebrities, motivational speakers and other influential personalities like entrepreneurs to talk about their hustle and how they managed to reach the top.
In this week's episode, Chris has invited this year's most talked about celebrity Heather Fraley to his podcast. Being into modelling for the past 20 years, Heather made her way into the acting industry earlier this year. Accomplishing 48 IMDb roles and booking 27 more roles within such a short period is a significant achievement. Additionally, Heather Fraley is a candidate for Maxim Covergirl 2022 and has been featured in multiple broadcasts as a special guest.
Starting in 2020, Christopher Kiblin invited over 40 influential personalities to his podcast. Some big names include Comedian Tim Wilkens, Producer & Director Asif Akber, Producers Patrick Rivera and Richard Siegelman, and the list goes on. In the 35th episode of this fantastic show, Heather Fraley will share her journey of hustle. Tune in to Real Hustle Podcast and meet the determined individuals who have achieved great success through hard work and sheer dedication in their respective domains.
Spotify: https://open.spotify.com/episode/5zETnIXHHY9WNbhpqOqENI?si=7fff2e05fb3a4ea0
Youtube: https://youtu.be/uKPpVOsdKRI
Media Contact
Company Name: Real Hustle
Contact Person: Christopher Kiblin
Email: Send Email
Country: United States
Website: https://www.christopherkiblin.com/