After a successful trial with their EV commercial truck powertrain, Vorza is offering advanced electrification services for other OEMs, partners, and industry applications.
HIGHLAND PARK, ILL. – June 16, 2021 – Vorza LLC, an advanced technology company focused on commercial vehicles, is expanding its electric (EV) commercial truck powertrain operations. Driven by demand, Vorza will offer its breakthrough EV powertrain to a wide variety of truck manufacturers in North America.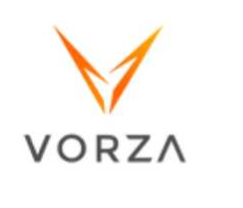 Vorza President Michael Darrow said the company's electric powertrain is designed for the severe-duty market but sees numerous opportunities for other applications.
"VORZA electrification services were originally engineered for applications such as refuse, industrial distribution and similar type markets. Because we know the technology can handle severe duty, the possibilities are endless for its adoption into other applications such as Class 3-6 trucks, agriculture and construction equipment, military uses, RVs, marine, etc.," said Darrow. "Our latest electrification service takes the concept to a new level and will continue to assure a 'greener' tomorrow."
Vorza is part of the GVW Group of companies. Currently, it supplies advanced powertrain applications for a range of vocational severe duty vehicles for its sister company Autocar Truck.
Vorza's electric fleet vehicle development team worked directly with Autocar Truck to create a 24/7 powertrain capable of handling the rigorous demands associated with severe duty commercial vehicles.
Darrow believes electrification will move trucking to the next level of transportation evolution.
"We are certain our electrification services will take the commercial vehicle industry a step ahead. We recently had a successful demonstration with our EV commercial truck powertrain. As a result of this success, we are highly confident in our ability to offer our services to our global clients in the near future," he said.
Darrow said EV powertrains have fewer moving parts than conventional powertrains and cost less to maintain. He said Vorza's electric solution combines advanced EV-tech powertrains, state-of-the-art batteries and eAxles to deliver high efficiency, reliability and convenient charging solutions.
"Our EV powertrain solutions not only make it convenient to implement electric vehicles but also assures the smartest path for creating a green environment," he said.
For more information, visit VorzaTech.com.
ABOUT VORZA, LLC
Vorza specializes in advanced technology development and execution in the trucking industry. Our cutting-edge technological services include Electric Vehicles, Fuel Cells, Advanced Driver-Assistance Systems (ADAS), Telematics, Autonomous Vehicles, and Artificial Intelligence in trucking. Our company works to expand design and engineering services to specialty vehicle manufacturers, as well as those with various advanced technology needs in other industries. Vorza's services are backed by our leading expertise in the high-tech sectors of software development, vehicle technology, and AI.
For more information, please visit VorzaTech.com.
Media Contact
Company Name: VORZA, LLC
Contact Person: Media Relations
Email: Send Email
Phone: (866) GOVORZA
Country: United States
Website: https://www.vorzatech.com