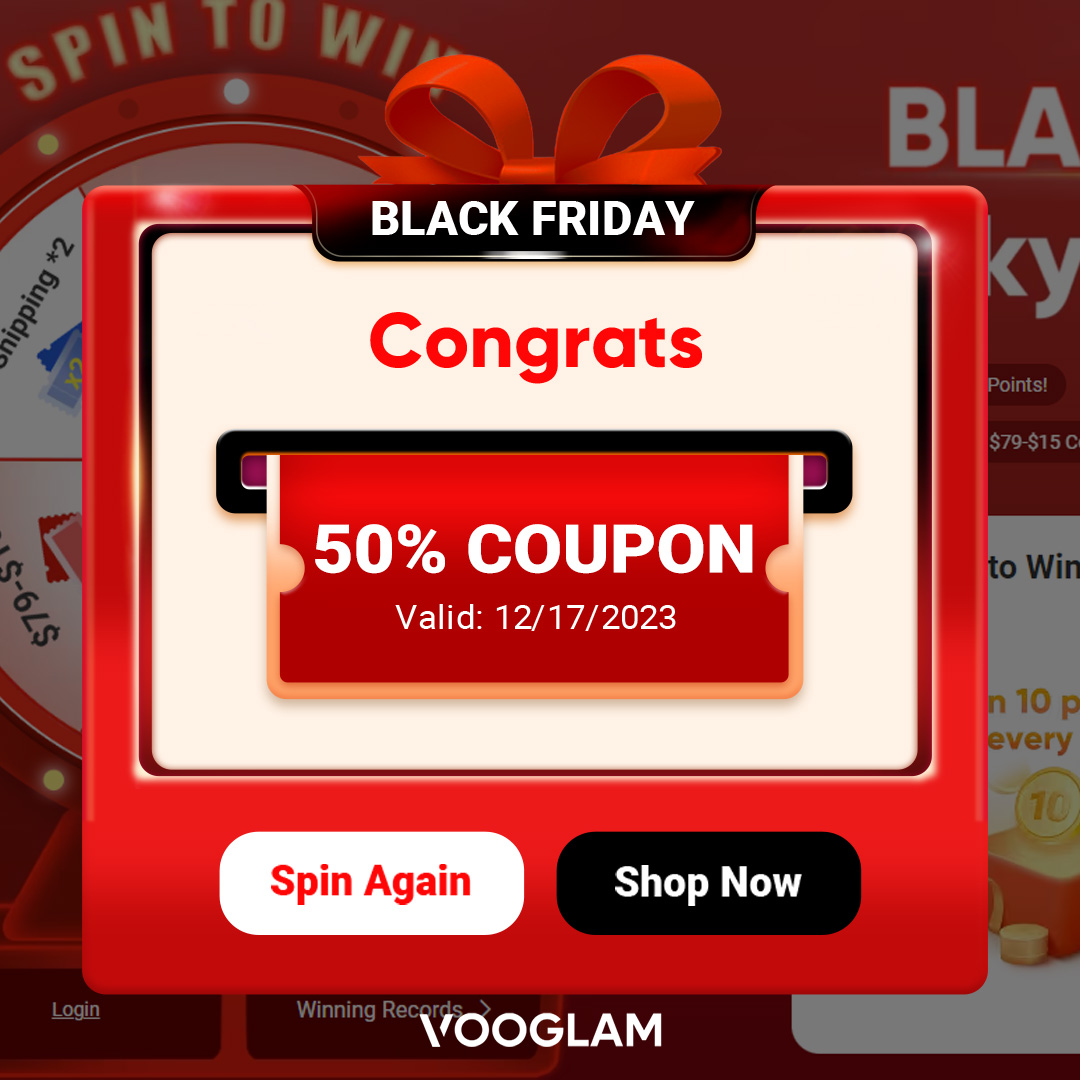 Vooglam offers a wide range of stylish frames to suit different preferences and face shapes. At the same time, the fashionable eyeglasses are made with high-quality materials to ensure durability and comfort. Whether you need prescription glasses for men, women, or kids, Vooglam always has what you need.
Vooglam's Black Friday: Style meets affordability! Explore diverse eyewear, celebrate individuality, and redefine your look. Quality fashion for all. #Vooglam #BlackFriday
As the year rolls to its peak season of shopping, Vooglam stands firm in its commitment to its founding principles: providing high-quality, fashionable eyewear at affordable prices. This Black Friday, Vooglam not only offers incredible deals but also reaffirms the brand promise that has guided its journey from the beginning.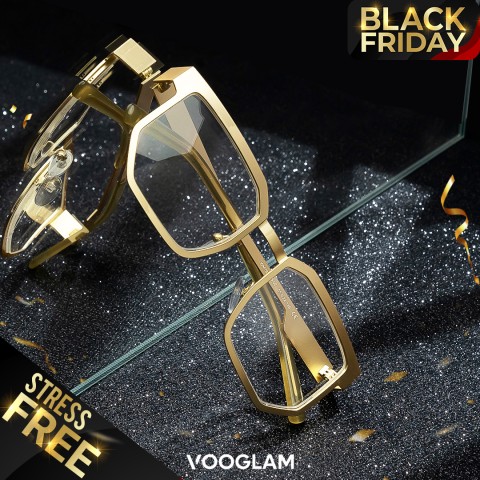 A Story of Dedication
From its inception, Vooglam has been dedicated to empowering individuals to express their unique style without compromise. The brand's story is woven with the threads of customer satisfaction, innovation, and accessibility. Black Friday at Vooglam isn't just about sales; it's about celebrating the fulfillment of a promise to our customers that has been kept throughout the year.
Fashion for All People
Vooglam believes that personal style should be a right, not a luxury. This Black Friday, we're doubling down on that belief by offering an even wider range of affordable eyewear. Our deals are designed to encourage everyone to explore, experiment, and express their unique personalities through our diverse product line.
Quality Meets Affordability
Our Black Friday event showcases the best of Vooglam – glasses that are crafted with care, using quality materials, and offered at prices that make fashion accessible to all. Vooglam's commitment to quality and quantity means our customers never have to choose between the two.
Embrace Your Unique Style
Vooglam's selection is a testament to diversity and individuality. This Black Friday, we invite you to find the pair of glasses that lets you be unabashedly you. With deals designed for every style and budget, Vooglam is here to help you bring your personal vision to life.
About Vooglam
Vooglam is a visionary eyewear brand that believes in the beauty of individuality. With a vast array of styles, Vooglam caters to the unique fashion sense of every customer, ensuring that everyone can find their perfect match without breaking the bank.
This Black Friday, we're not just selling glasses; we're celebrating the spirit of individuality and commitment to our values. Visit Vooglam.com to join the celebration and make a statement with your eyewear.
Media Contact
Company Name: Vooglam
Contact Person: Byron
Email: Send Email
Phone: +13023097808
Address:5900 BALCONES DRIVE SUITE 100
City: Austin
State: Texas
Country: United States
Website: https://www.vooglam.com/