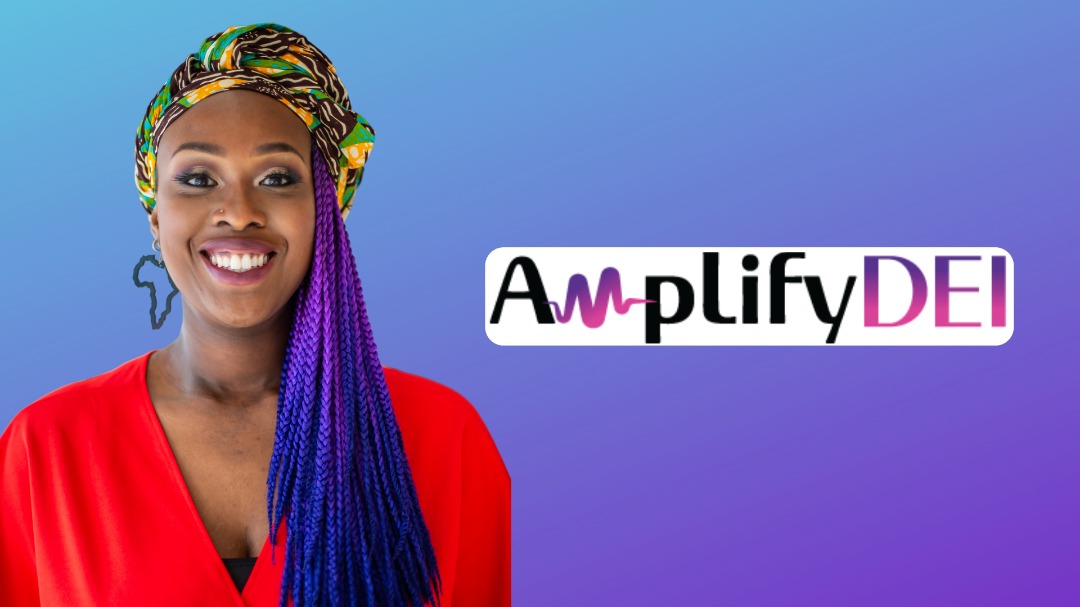 Popular workplace wellness advocate, Vivian Acquah, brings together over sixty international experts on Diversity, Equity & Inclusion as She Seeks To Revolutionise The Workplace in the forthcoming Amplify DEI Summit
The international Amplify DEI Summit will be hosted by Dutch workplace wellness advocate, Vivian Acquah, as she brings together more than sixty international experts with the aim of an international workplace revolution in the field of Diversity, Equity & Inclusion (DEI). The event is scheduled to hold from 28 to 30 September 2020.
"The first battle we are going to strike with HR managers, among others, is to increase understanding of the challenges in the field of diversity and inclusion. Only then will the change be possible," said Acquah.
Inequality in the workplace remains a major issue that affects people's prospects for the future, which can eventually harm the employee's wellbeing. The common approach to handling this situation is for organisations to invest in one-off training, which often fails to deliver the desired result. However, Acquah is looking to make a difference by providing an opportunity to learn how important a strong Diversity, Equity & Inclusion (DEI) mission within the work environment is for business success and employee wellbeing.
The move to create Amplify DEI was inspired by the need to help corporate leaders, internal communications professionals, HR professionals, and employees to make the positive change they desire. "I created Amplify DEI because I want to move the needle, so people don't just talk about why diversity and inclusion are needed, but actually take action to make those changes happen," said Vivian Acquah.
The workplace wellness advocate and host of the "Let's Humanise The Workplace," conceptualised Amplify DEI following the videotaped police killing of George Floyd in May. "I'm a mother to a 6-year old biracial son who asked me, 'Do you think anybody would hurt you like that, Mom?'which was devastating to me," Vivian said, "I knew I had to do something impactful, so by the time my son is an adult he can ask me what did I do about racial injustice, and I'd be able to say I created the Amplify DEI Summit, which is important in the movement." "By the time my son enters the workforce," she continued, "I don't want him to have to deal with what I've had to deal with throughout my life when it comes to racial inequity – at work and outside of work. I want him to live in a world where employees and employers are inspired, inspiring, and continually striving to create positive work environments for everyone."
The speakers at the Amplify DEI summit are drawn from different parts of the world, including America, Canada, India, Singapore, United Arab Emirates, Spain, England, France, Germany, and the Netherlands. Acquah and the team of international experts will create a global snowball effect to combat racism and discrimination in the workplace. This will ultimately help to improve the productivity of the workforce, enabling organisations to make relevant changes to tackle diversity and inclusiveness challenges.
Some topics to be covered at the summit include Mentorship, Anti-Racism, Gender diversity, Talent development, Recruitment, Leadership & Management, Parenthood, Unconscious bias, and so much more topics related to diversity, equity, and inclusion.
For more information about the Amplify DEI Summit and how to be a part of the revolutionary event, please visit – https://amplifydei.com/.
About Vivian Acquah
Vivian Acquah is a workplace wellness advocate and the host of the podcast/ LinkedIn Live broadcasts, "Let's Humanise The Workplace", where she regularly interviews international and national experts on "humanising" the work environment. In her daily work, she advises organisations on workplace wellness, where employees can choose for themselves in which area they want to strengthen their resilience.
Media Contact
Company Name: Viva la Vive
Contact Person: Vivian Acquah
Email: Send Email
Phone: +31631916922
Country: Netherlands
Website: https://go.amplifydei.com/