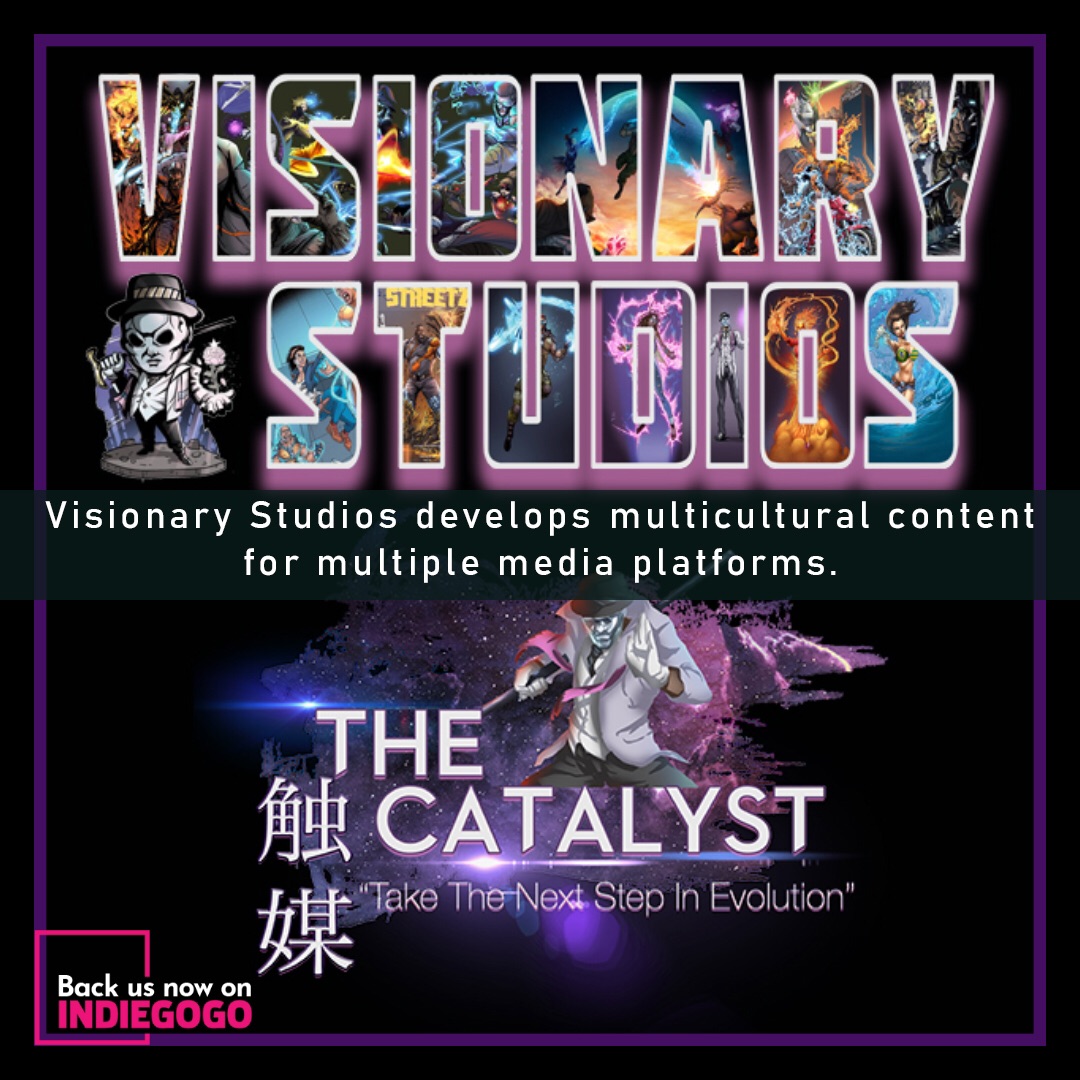 Visionary Studios Co. an American studio located in Jacksonville, Florida, which develops multicultural content for multiple media platforms, is proud to announce their new mega project: "The Catalyst", an action sci-fi animated series.
The Catalyst, a concept spawned from the imaginative minds of local Jacksonville writer/creator Vince Loc; co-creator, Corry Britton; and illustrator, Savy Limof; is a futuristic series which profiles the exploits of prodigious inventor and revolutionist, Donovan Gregory, who created nano machines that unexpectedly evolve humans. Once his maleficent investor, Gabriel Gralyn, learns of his discovery, Donovan is forced to become the last line of defense against the menacing tyrant hell bent on civilization evolving by any means necessary.
Visionary Studios Co. recently launched an Indiegogo campaign for The Catalyst project, aiming to get up to $50,000 to push past the concept phase and finish other works in progress.
Speaking about the project on Indiegogo, co-founder of Visionary Studios Co. Cyntiria Loc, said: "Over the past few years, I've witnessed my husband, Vince Loc, develop the series from inception to the concept presented to you today. We've gone to various conventions and pitch festivals across the country and have garnered interest from patrons to producers. With the level of feedback we have received, I believe now is the time to elevate our products. You can be the support needed to introduce the fresh content people crave. Ranging from written and graphic literature to gaming, with an extension to film and animation."
The Creator and founder, Vince Loc, has a visionary plan of developing a multicultural diverse series, which will birth a new set of character-rich heroes, and villains. With the recent release of the series first Novel and a Novel/Graphic Novel combo set to release in 2020, Vince intends to push this project as a generational super story with an extended transplatform storytelling experience. He hopes to accomplish this through the use of short films, animations, toy products, and with the support of a growing fan base eventually the big screen.
Continuing, Cyntiria said: "What's special about The Catalyst is its diversity in stories and characters. It eliminates the stereotypical heroes versus villains story arcs of justice, vengeance, and plans of conquering the world. We establish characters of circumstance compelled by real-life situations that shape them. With your contribution, we will be able to provide diverse content and merchandise that is often overlooked by most major media and developer companies."
With the brilliant plots, visually appealing animation, and incredible characters, we are certainly witnessing the birth of the next big project in the exciting world of superheroes.
Media Contact
Company Name: Visionary Studios
Contact Person: Travis Lockley
Email: Send Email
Phone: 904.316.7518
Country: United States
Website: www.thecatalystjax.com