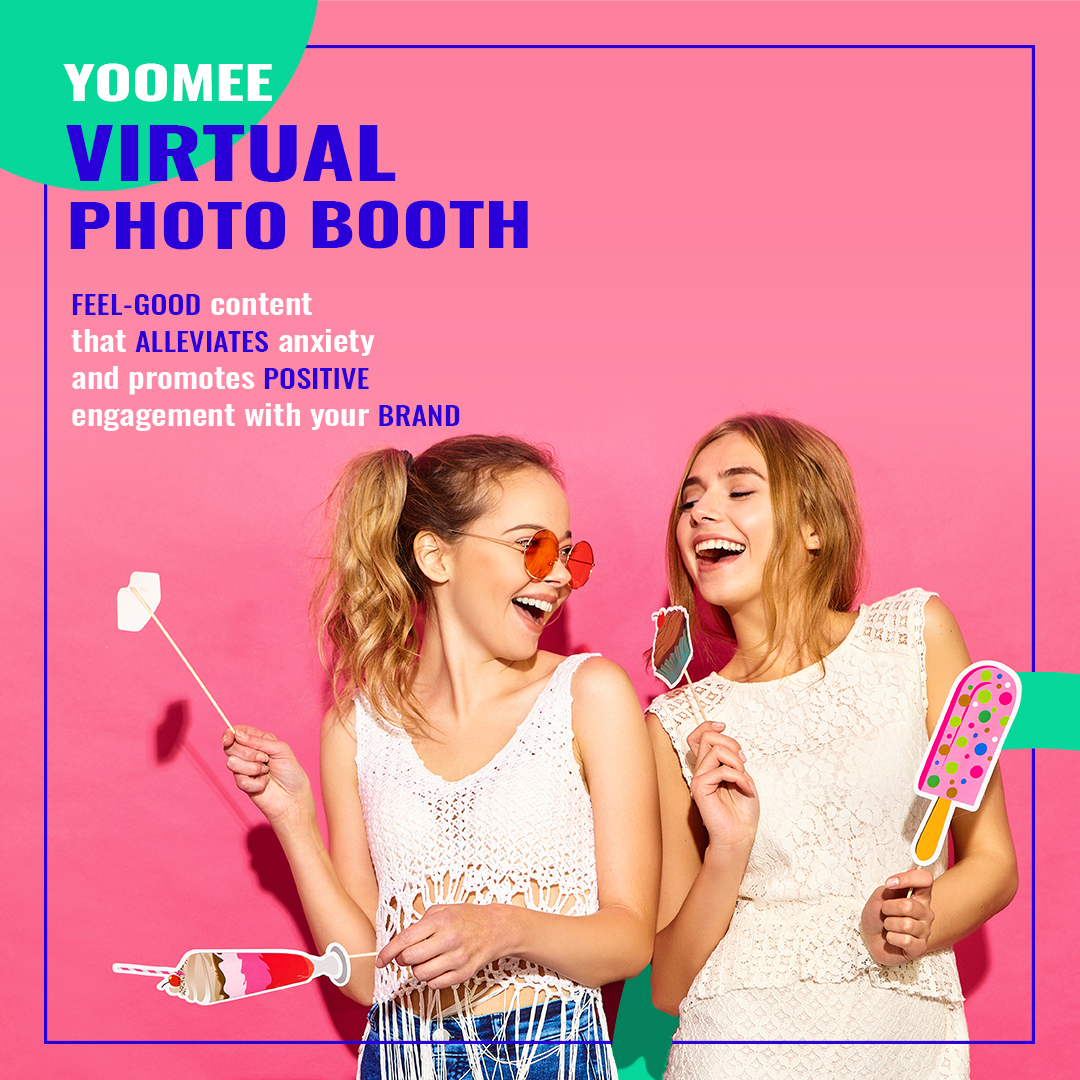 Leading Photo Booth rental company, Yoomee Photo Booth, announces the introduction of their browser-based Virtual Photo Booth for remote teams, conferences, and all virtual events
Thanks to Yoomee, people can now continue to take fun photo booth pictures and make exciting videos using the company's newly launched virtual photo booth services. With in-person interaction now under suspension, Yoomee's virtual booth is ideal for live event hosts who are looking to infuse some excitement into their videos or friends who want to take exciting photos despite being far apart.
The world has been compelled to depend on the internet for all forms of interaction, both professional and casual. Yoomee's innovative virtual photo booth service has been designed to accommodate this growing demand, providing event hosts, content creators and laypeople with an interesting and engaging way to interact and produce captivating photo content in virtual spaces.
The photo industry has evolved over the years, growing to become a multi-billion market with the emergence of a wide range of innovative products from different stakeholders. Like several other industries, the global photo market has been impacted by the Covid-19 pandemic, causing major disruptions to the status quo. In a related development, the event industry has witnessed a drastic shift, with businesses in the industry leveraging technology to create virtual events. Unfortunately, event planners still struggle to deliver the same kind of energy and fun that come with physical events, underlining the importance of innovations like Yoomee Photo Booth virtual photo booth.
The timeliness of the launch is particularly ideal as more events are moving online, leading to the increasing demand for solutions that can give the same level of fun and excitement as in-person events. Yoomee browser-based Virtual Photo Booth allows users to take photos, GIFs, and Boomerangs with any device, from anywhere and is ideal for practically any kind of event.
The customizable virtual photo booth offers a wide range of features including custom overlay design & branding, social caption, instant social sharing, advanced social analytics, and data capture. Additional options include AI background removal, custom domain configuration, built-in survey, translation, and custom competition feature.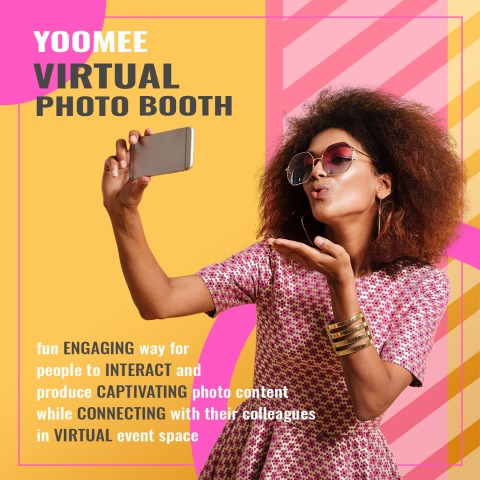 For more information about the virtual photo booth and other innovative services from Yoomee Photo Booth, please visit – https://yoomeebooth.com/. The company can also be found across social media, including Facebook and Instagram.
Offices:
Las Vegas
702 271 2124
6130 W Flamingo Rd #1812, Las Vegas, NV 89103 USA
Orlando
407 434 9099
9924 Universal Blvd, Ste 224-241, Orlando, FL 32819 USA
Media Contact
Company Name: Yoomee Photo Booth
Contact Person: Vika M
Email: Send Email
Country: United States
Website: https://yoomeebooth.com/