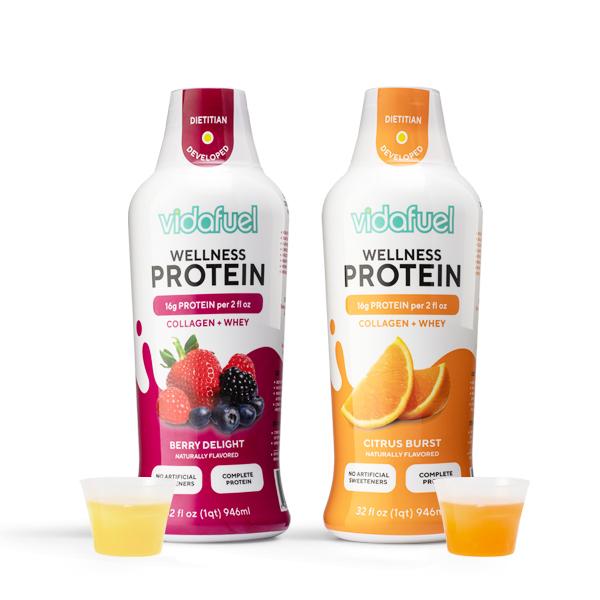 "Recognizing the vulnerability of the dialysis community to COVID-19 and the importance of optimal nutritional support, the Vidafuel board made a decision to enact this patient support program and give back to the community which we serve," says Bette Parolini, founder and CEO of Vidafuel Empowering Nutrition. "We have seen first-hand the impact proper nutrition can have on these patients. We feel a responsibility to make it as accessible as possible during this time of increased risk and need."
In response to the COVID-19 pandemic, Vidafuel Nutrition, maker of dietitian-developed nutrition products, has announced a dialysis patient support program to provide its Wellness Protein drink, free of charge, to patients who are most at risk and in need of optimal nutrition. Patients with severe kidney disease, and particularly those receiving dialysis, are extremely vulnerable during this time.
Adequate protein intake is critical for dialysis patients in boosting their immune systems and increasing strength to ward off infection and viruses. Furthermore, going to the grocery store is of great concern right now and shelf stable, kidney-friendly protein is in short supply.
In just a two-ounce serving, the Vidafuel Wellness Protein drink delivers 16 grams of high quality, complete protein with immune boosting essential amino acids. The product is shelf stable, renal-diet compliant with low sugar, phosphorus, potassium and sodium and without artificial sweeteners or coloring. The two-ounce serving is economical and easy to ingest, while the flavor profile is light and good tasting. Dietitians and social workers can request the free Wellness Protein for patients who are in most need, either financially or health wise, by submitting a request form at Patient Support Program.
"Our investor partners have contributed to this Patient Support Program and are helping us in providing this much needed nutrition to dialysis patients," continues Ms. Parolini.
Vidafuel is a consumer health company creating the next generation of nutritional therapy products. Nutritional intervention is critical to the daily management of a chronic disease, age related supplementation and during the recovery from an adverse event. The Vidafuel clinical team develops effective and desirable nutrition products that support the complex needs of those with kidney disease, diabetes, heart disease, cancer and the aging population. Clinical data demonstrates that effective dietary intervention improves outcomes and quality of life, as well as reduces hospitalizations and infection rates.
For more information regarding Vidafuel Nutrition and its product line of dietitian developed nutrition products, visit: https://www.vida-fuel.com/. Products are available for sale directly from Amazon or the Vidafuel Website.
Media Contact:
Cathy Callegari
212-579-1370
cathy@callprinc.com
Media Contact
Company Name: CATHY CALLEGARI PUBLIC RELATIONS INC
Contact Person: Cathy Callegari
Email: Send Email
Phone: 845-621-2005
Address:159 Madison Avenue, Apt. 5J
City: New York
State: NY
Country: United States
Website: www.callprinc.com