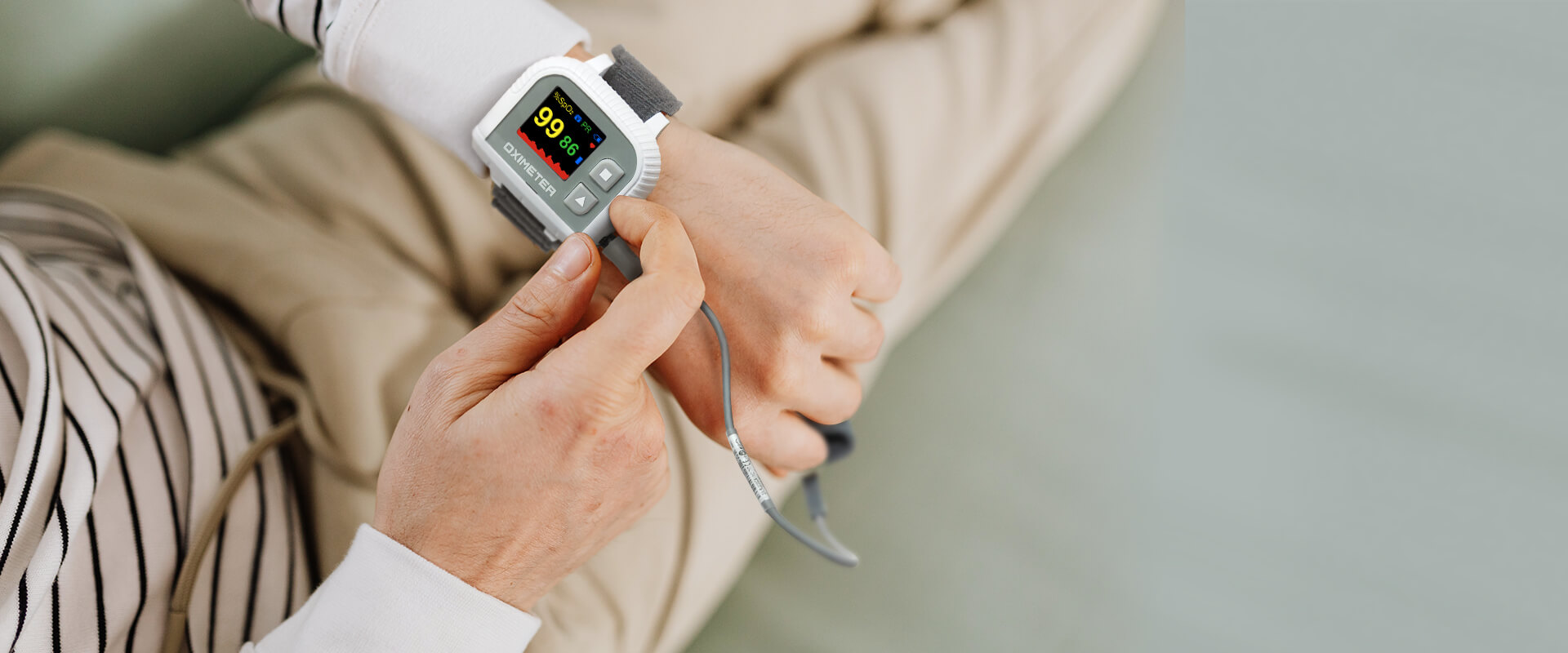 Fingertip pulse oximeter helps in monitoring the pulse rate accurately, perfect for home use
The need for fingertip oximeters was felt most during the peak of the COVID-19 pandemic. People started buying these finger oxygen testers or fingertip oximeters because no one knows when there will be an emergency at home and there will be a need to measure the blood oxygen level. Vibeatstore.com is happy to offer a wide range of fingertip oximeters that are effective and easy to use.
Health officials recommend the use of this home monitoring pulse oximeter so that people can be tested before it is too late. The finger oxygen sensor was highly recommended during the COVID-19 pandemic. Vibeat Fingertip pulse oximeter helps in measuring blood oxygen level and the pulse rate as well. The device is compact and portable, which means it is easy to carry and is highly accurate. It also has a free app that helps manage the data and share it if there is a need.
Reasons to Buy a Fingertip Oximeter:
Helps in Managing Medical Emergencies – There might be a situation where there is a need to measure the blood oxygen level or pulse rate. If the device is present at home, the monitoring can be done quickly, and if needed, the patient can be shifted for medical help as soon as possible. Thus, the chances of the patient's condition deteriorating reduce, and help is soon available.
Regular Monitoring: At times, medical practitioners suggest that the patient needs regular monitoring. Pulse and oxygen levels should be checked at certain intervals of time; in such a situation, it is not possible to visit the clinic all the while. Finger oxygen testers can be of great help in such a situation.
Offers Accurate Results: Many people do not prefer to use such devices because they are scared about the accuracy of the product or the reading. Products offered by Vibeat offers accurate reading and that too quickly. Thus, the health of the patient can be monitored quickly.
The fingertip oximeter is just ideal for everyone, but especially important for those who need regular health monitoring. The LED display makes it easy to read the data, and the compact size assures that the device can be carried anywhere with ease.
Please visit the website for more information or to buy Fingertip oximeter.
Media Contact
Company Name: Shenzhen Livenpace Technology Co.,Ltd
Contact Person: Chita
Email: Send Email
Phone: +8617876252384
Address:Phase 2, 4th Fl., Tingwei Industrial Park No. 6, Liufang Road, Zone 67 Xin'an, Bao'an
City: Shenzhen
Country: China
Website: vibeatstore.com