November 3, 2023 – In the world of literature, a remarkable figure has been crafting tales that resonate with readers from all walks of life. Edward 40 Williams, an author with an impressive collection of over 50 books, has become a master storyteller, capturing the imagination of audiences across the globe.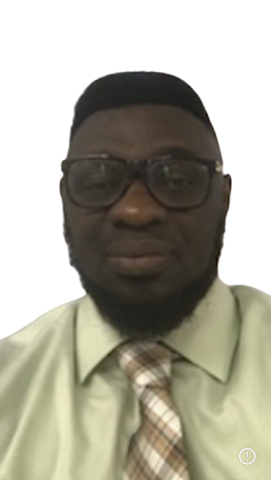 Williams' literary journey has been as diverse as it has been prolific. From titles like "How To Make Your First Million Fast Using Credit" to the acclaimed "Lips of a Vampire" series that has left an indelible mark on vampire fiction, he has demonstrated an uncanny ability to traverse various genres and themes.
One of his notable works, "Couples Guide To Making Your Kids An Asset Not A Liability In 2023," reflects his commitment to providing practical advice and insight into the complexities of parenting. The book's relevance in an ever-evolving world has made it an invaluable resource for families seeking to nurture the potential in their children.
However, what truly sets Edward 40 Williams apart from other authors is his recent foray into the world of entertainment. He is not only a celebrated author but has also become the go-to wordsmith for a host of luminaries from the world of movies, music, and sports. Edward's unique ability to convey stories of resilience, beauty, and leadership has captured the attention of movie stars, rappers, and athletes.
One of his most recent masterpieces, "Black Girls Worth: A Journey of Resilience, Beauty, and Leadership," underscores his commitment to amplifying the voices of remarkable individuals. This compelling work celebrates the inspiring journeys of black women, shedding light on their inner strength, grace, and leadership qualities. Through his eloquent prose, Williams offers a platform for these stories to be told, acknowledged, and celebrated.
Edward 40 Williams' transition from celebrated author to sought-after writer for the stars exemplifies his capacity to convey the experiences and wisdom of others. He doesn't just tell stories; he becomes the conduit for extraordinary narratives, sharing the remarkable experiences of those who have shaped our world.
While talking about his experience as an author, Edward 40 Williams said, "I know without a doubt that I will sell millions of books, but my journey as an author is not just about selling books. It's about connecting with my readers and making a positive impact on their lives, as well as encouraging others to allow their stories to be told and heard by the world."
As his list of projects continues to expand, the world can anticipate more powerful stories, and narratives that inspire and resonate with readers from all walks of life. With his unique ability to capture the essence of the human experience, Edward 40 Williams has proven that storytelling knows no bounds.
In a world where literature continues to be a driving force for change, Edward 40 Williams stands as a luminary, a testament to the transformative power of words. As the chapters of his career continue to unfold, readers and enthusiasts can only anticipate more thought-provoking and compelling tales from this literary virtuoso.
https://www.amazon.com/edward-40-williams/s?k=edward+40+williams
Media Contact
Company Name: Edward 40 Williams
Email: Send Email
Country: United States
Website: Edward40Williams.com