Fashion conscious, socially conscious and community conscious Avodgy is a new brand that is working hard to do things in a more powerful and compelling way. Without sacrificing style.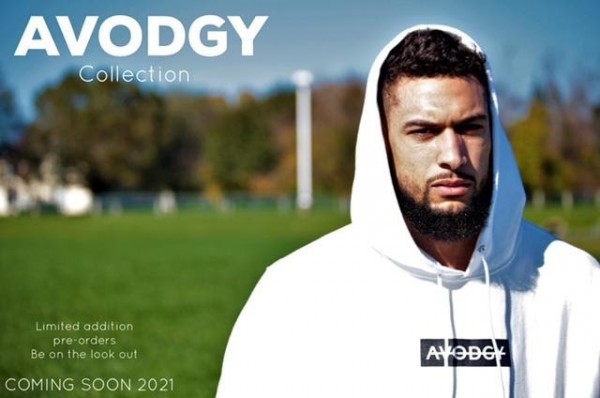 Streetwear meets high fashion. That is interesting enough. Add in attractive price points compared to their competitors and a vision that includes staying true to the community, and it's enough to get truly excited. To top it off, you will be involved with the advancement of research towards cancer and learning disabilities, because a portion of each sale is donated to those causes. That's the foundation of the new urban fashion brand Avodgy who is set to be in big demand and the subject of many conversations inside the fashion world and on the streets. To make eyes open even further, Avodgy recently celebrated not just their soft-launch but also the debut of its Freedom BLM Collection. A message that certainly needs to be spread far and wide, and Avodgy is here to help. Expect to get familiar with the Avodgy "crossed out" logo sooner rather than later.
"Our 'Crossed Out' logo can mean two things to many people which are opposite interpretations, disruption and union," commented a spokesperson from the brand. "A disruption of the game, for too long, quality fashion has been out of reach of anyone who's not loaded, and we are tired of people bankrupting themselves to LOOK rich. The union is us entering the streetwear game with a line that is for the people with a high fashion concept as well. You can be from anywhere and be anyone and still find something relatable within Avodgy to wear!"
The brand is a product of two powerful forces coming together, the visionary Lisa Ward and COO Jamil Bey who merged his own DoKRoC with the project to help form Avodgy.
The Freedom BLM Collection features both hoodies and long-sleeve T-shirts. The designs showcase a word fist with the different shades of black and the word Freedom crossing out Style in red, symbolizing the lives that were unjustly lost year after year. Avodgy very much wanted the design to mean something to the BLM movement, and the design represents power, determination, and, most of all, respect to black culture.
Along with the BLM hoodie, a second design available flashes the brand's motto, "Style Is Universal, Either You're IN or OUT". Which is available in a long-sleeve T-shirt version as well. This design is for all of the people who are unique and different saying that they're not going anywhere. If we didn't have uniqueness, we would be living in a non-artistic world, and that's BORING.
Finally, for now, is a timely Avodgy/DoKRoC Fashionable Masks that can be worn with anything and helps keep the person wearing it and those around them more protected.
Avodgy is currently available at its online store as of 1/4/2021 or, for those in the Wilmington, DE area, at Gallery 302 in the Christiana Mall – where a line of special fitted choices from Avodgy are featured exclusively.
For more information or to order visit www.avodgy.com
Media Contact
Company Name: Avodgy Collection / DoCRoC
Contact Person: Lisa Ward & Jamil Bey
Email: Send Email
Country: United States
Website: www.avodgy.com