Gifted American rapper, Dwayne Oneill Aka Big D has launched a new track titled "Balance" which speaks against social vices such as betrayal and backstabbing.
Oneill, born and bred in Texas, was just a 15-year-old teenager when he made his first venture into music, starting with local "huddles", which is known as cyphers these days, an informal gathering of rappers, beatboxers, and/or breakdancers in a circle, to jam musically together.
However, like most other artists, Oneill faced some challenges as a fledgling artist mainly because of his location. "It was hard because I came from a small town. You don't get any popularity unless you go to larger cities but the area I grew up in was small but had a lot of traffic," he recalled.
However, the innate talent in him would continue to push him up the ladder, prompting Oneill to hone his skills in a variety of genres including Hip-Hop, Rap and Trap. Explaining why he found joy in these genres, Oneill said "I loved the way the words flowed together. You could tell a story and people could still understand it."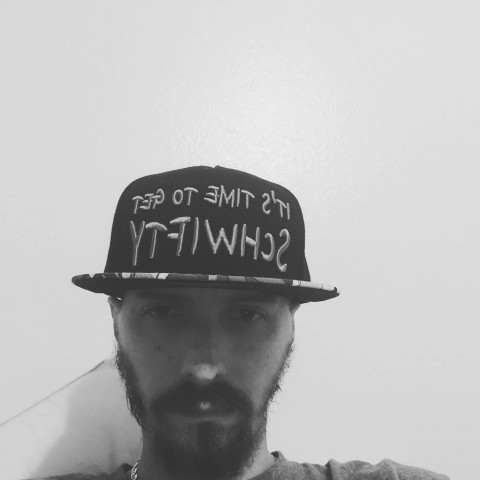 In his musical journey so far, and appropriate to his environment, Oneill has drawn inspiration from many artists, all of whom he'd like to, someday, have a collaboration with. "I have quite a few people I look up to. I grew up in Texas so I grew up listening to American rappers Bun B, Slim Thug, Paul Wall, Lil' Flip, hip-hop duo, UGK; DJ Screw's SUC, all of them Trae The Truth and of course people out of Texas we all know Eminem lol as well as Tom McDonald."
While most other entertainers are part-time into music, spreading their tentacles to other ventures, Oneill has shown he's absolutely devoted to his music, stating that he has no other business apart from music, and revealing his future is entwined into the very fabrics of music itself. And when he's not in the studio making hit tracks, Oneill spends his time playing games and riding motorcycles.
Dwayne Oneill has a piece of advice for his fans and younger ones who look up to him. "Always look forward never let another person hold you back. Always shoot for the stars, not just the sky," he said. From his years so far in music, Oneill has learned some valuable life lessons which he wishes to share. "The most valuable lesson I have learned is to always be humble never forget where you came from and most importantly, family doesn't just mean blood."
Dwayne Oneill has come a long way from the teenager who started with local huddles and cyphers. Not long ago, he was featured by Supreme-team out of Austin for up and coming artists. This is a testament to his burgeoning talent. He's currently an epitome of his own advice, aiming for the stars, not just the sky. This, combined with his humility and absolute dedication is set to propel Dwayne Oneill to the apex of music.
You can listen to Big D on soundcloud by following this link https://soundcloud.com/dwayne-oneill
Media Contact
Company Name: Big D Entertainment
Contact Person: Dwayne Oneill
Email: Send Email
Phone: +12547360004
Country: United States
Website: https://soundcloud.com/dwayne-oneill