Exciting News! Capable Toys Presents Latest Toy Innovations at the Indonesia Toy Expo 2023
Get ready for a captivating journey into the world of play as Capable Toys proudly announces its participation in the Indonesia Toy Expo 2023! From August 24th to August 26th, our cutting-edge toy products will be showcased at Booth B2.B22, and we cordially invite enthusiasts, professionals, and curious minds from all walks of life to join us for an exhilarating experience.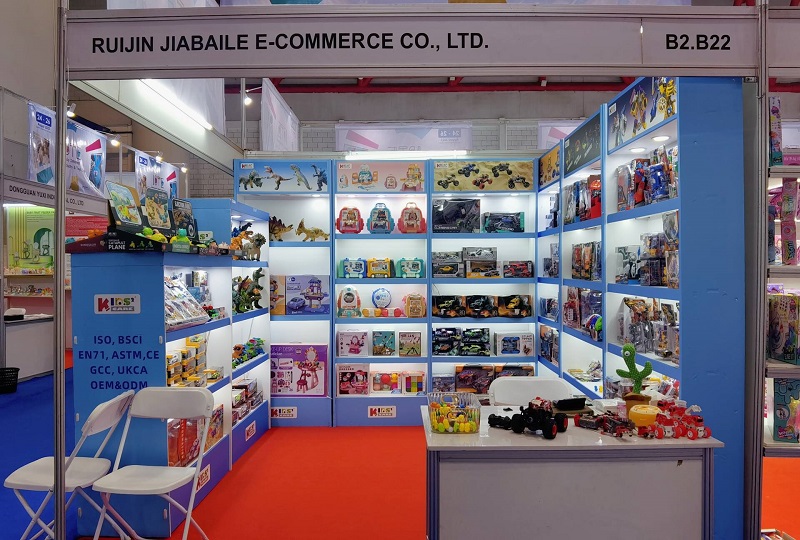 What to Expect:Prepare to be amazed as Capable Toys unveils its newest collection of toys that blend creativity, education, and entertainment seamlessly. Our commitment to innovation has led us to create toys that inspire, engage, and challenge young minds while sparking joy and excitement.
Event Details:
Date: August 24th – August 26th, 2023Venue: Jalan Rajawali Selatan Raya, Pademangan, DKI Jakarta, 14410Booth: B2.B22
Innovative Marvels: Witness firsthand the brilliance of our latest toy creations that encourage imaginative play and cognitive growth.
Quality Craftsmanship: Explore meticulously crafted toys that prioritize safety and durability, ensuring a delightful playtime experience for kids and peace of mind for parents.
Educational Value: Discover how our toys seamlessly integrate learning and fun, helping children develop essential skills while igniting their passion for exploration.
Engaging Demos: Immerse yourself in live demonstrations that showcase the unique features and benefits of our products.
Networking Opportunities: Connect with fellow toy enthusiasts, educators, industry professionals, and the Capable Toys team for insightful conversations and potential collaborations.
Mark your calendars and make sure to visit Booth B2.B22 to experience the future of play with Capable Toys at the Indonesia Toy Expo 2023. Let's shape the world of tomorrow, one playtime at a time!
Don't miss this chance to embark on a remarkable journey of innovation, creativity, and joy. See you at the Expo!
#CapableToys #IndonesiaToyExpo2023 #InnovationInPlay
Media Contact
Company Name: Capable Toys
Email: Send Email
Country: China
Website: https://www.toyscapable.com/