In the radiant valleys of Providence, Skye Canyon, and Centennial Hills, a golden opportunity blossoms, waiting to be seized. Desert Kids Dental, a sanctuary of pediatric dental excellence, is proud to unveil an offer that epitomizes value, quality, and unrivaled care – the Exclusive $99 New Patient Special!
A Symphony of Comprehensive Care
Stepping through the welcoming doors of Desert Kids Dental, your child is not just entering a clinic but embarking on a voyage where their oral health and comfort are the compass guiding every interaction. Dr. Thompson and her team of seasoned professionals have meticulously crafted a package that combines essential dental services into a singular, affordable experience.
Thorough Cleaning: Your child's journey commences with a gentle, yet exhaustive cleaning procedure. Every tooth is caressed, polished, and invigorated, ensuring a departure with a smile that gleams with the pristine purity of professional care.
Comprehensive Exam: Dr. Thompson, with her compassionate touch and trained eyes, navigates the terrains of your child's oral landscape. Every nook and cranny is inspected, assuring that budding smiles are free from cavities, and gums pulse with the vibrancy of health.
Digital X-Rays: In the world of Desert Kids Dental, technology and human touch converge. Our state-of-the-art digital X-rays unveil the hidden stories beneath the surface, ensuring every aspect of your child's oral health is mapped and monitored with precision and care.
The Desert Kids Dental Experience
Our ethos is steeped in the conviction that pediatric dental care should be a blend of compassionate interaction, advanced technology, and an environment that feels like a haven of comfort and relaxation. Every corner of Desert Kids Dental is infused with an ambiance designed to dissipate anxiety and kindle a sense of awe and tranquility.
Why $99?
Because every child deserves a smile that radiates confidence and health. Desert Kids Dental believes in breaking down the barriers to access premium dental care. The Exclusive $99 New Patient Special is not just a promotional offer but a testament to our unwavering commitment to providing unparalleled care that is accessible, affordable, and extraordinarily exceptional.
Hours of Operation Tailored for Your Utmost Convenience
Mon-Thurs: 8am-5pm
Friday: 8am-12pm
Your child's journey to impeccable oral health, enveloped in an experience of comfort, care, and clinical excellence, begins with a step into Desert Kids Dental. Where every smile is a narrative of our dedication, and every giggle echoes the quality of our care.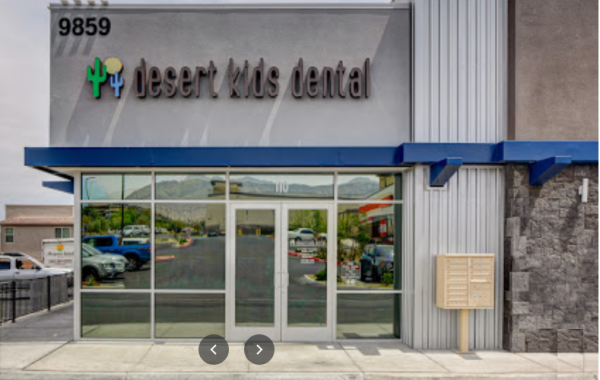 Seize the Golden Opportunity!
The Exclusive $99 New Patient Special is not just an offer. It is an invitation to immerse your child in a world where their oral health and happiness is the centerpiece of our existence. It's a call to parents who value excellence, affordability, and a team that cherishes their child's smile as much as they do.
Join us at Desert Kids Dental, where every appointment is a step into a world echoing with the laughter of satisfied parents and children, and where every smile is a testament to a service that transcends the ordinary.
Step into excellence, affordability, and care that elevates every interaction to a dance of precision and compassion. Your golden ticket awaits!
Media Contact
Company Name: Desert Kids Dental
Contact Person: Media Relations
Email: Send Email
Phone: 702-660-7099
Address:9859 W Deer Springs Way STE 110
City: Las Vegas
State: NV 89149
Country: United States
Website: https://www.desertkidsdental.com/