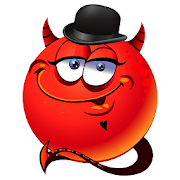 Want to say Hello to a friend? Here is how to add a new twist of amusement to the conversation in a unique way.
March 11, 2020 – MagicCall App, one of the best voice changer app across 90 countries worldwide, is bringing a new calling experience to its users. With a unique set of features, it offers a fun way to make those hilarious calls, giggle with amazement and watch the receiver's surprise reactions.
Essentially, MagicCall voice changer enables its users to change from one gender voice to another, cartoon voice, and even to a kid voice in a crisp and clear voice. For example, A male caller can change his voice to a female voice, a female to male, both can decide to make it cartoon or kid voice all done real-time during a voice call session.
Here is feedback from MagicCall user, "I really like this app. Great concept, I enjoyed a lot and did a lot of fun. I pranked many of my friends and they were shocked. Then I told them about this wonderful app and now they are using it. It's a fun app." – Amit Bhatia.
On downloading the app for the first time, users can enjoy free credit to test features of the MagicCall App. During a voice call, the caller can switch between different voice modes, play sounds of emoticons such as kiss, wink, laughing, etc.
Also, callers can easily change their background sound to something interesting, depending on their preferences. They can select different background sounds such as traffic noise, birthday song, club/dance floor, and host of others available in the app. MagicCall also comes as one of the cheapest to make those prank calls without breaking the bank.
When it's time to make those prank calls, and surprise friends and families, MagicCall Voice Changer App is the go-to app to do just that.
For more information about MagicCall App and where to download it, click here to get started.
Media Contact
Company Name: MagicCall
Contact Person: K. Ajay.
Email: Send Email
Phone: +91-8210926612
Country: India
Website: https://play.google.com/store/apps/details?id=com.bng.magiccall