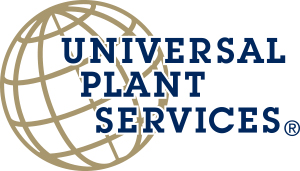 Transitioning to near sources of energy does not always seem possible, but Universal Plant is helping many industrial companies to do just that to help protect the planet and lower costs.
Houston, TX – There's a continued push for organizations to move towards green, environmentally friendly solutions, and that is no different in the industrial world. As some of the highest users of energy, a move to sustainable products is often a necessary step. Universal Plant Services is working to help with this process by providing energy transition services to industrial organizations throughout the region and across the country.
Energy transition is the process that converts the use of fossil fuel that generates a high amount of carbon emissions to a solution that is more effective and efficient – and one that is better for the planet. Industrial companies often need a high level of reliable power. It can often seem like a challenge to move to a cleaner source. Yet, doing so is critical for many reasons, Universal Plant Services shares. The organization is helping industrial companies to move to renewable energy and electrification as a primary first step.
The company's services do not stop there. They also provide a wide range of additional resources to help organizations to reduce energy consumption and control emissions, therefore reducing energy costs while also working to improve operational efficiencies.
"It is not uncommon for industrial organizations to want to make the move to more renewable energy sources, but to may be cost prohibitive, especially in a complex economic environment," shares Laurie Schults, Marketing Manager of University Plant Services. "What we do is provide a path that ensures the best solutions possible in clean energy while also aiding in reducing the amount of energy companies use. It is more accessible and within reach than many organizations realize."
Beyond a doubt, most companies want to do their part in improving their carbon footprint and protecting the planet. Their clients and customers want green initiatives as well. With the help of Universal Plant Services, it's possible to create an effective and efficient way of making energy transition a reality for nearly all organizations.
The goal is to first target ways to move toward more efficient and renewable sources of energy when possible. The company then works to make significant upgrades and technological advancements that can reduce costs and improve energy use. They also provide carbon capture solutions that can help to protect the environment.
Universal Plant Services encourages companies to reach out to learn more about their options. This includes getting a formal consultation to discuss energy transition options. The move to cleaner energy is not a far-off obstacle but a reality for most organizations today that take the time to embrace the process. With customized solutions and a highly flexible plan for energy transition, Universal Plant Services is working to continuously meet the needs of clients in industries as far reaching as manufacturing, petrochemical, food and beverage, oil and gas, and utilities, among others. They provide a comprehensive level of service to support a smooth transition to clean energy.
About Universal Plant Services
Universal Plant Services provides support for energy transition for industrial companies. They work to provide a customized review of current operations and then offer recommendations for new solutions that improve efficiencies, reduce costs, and improve overall green initiatives many of these organizations have. The company offers a wide range of services in numerous industries to meet the needs of virtually all organizations and industrial companies in their efforts to become more sustainable. The company brings with it years of experience in the industry as well as a wide range of resources to support the transition. To learn more about Universal Plant Services and their energy transition services, contact the organization through their website at https://universalplant.com/energy-transition/.
Media Contact
Company Name: Universal Plant Services
Contact Person: Laurie Shults
Email: Send Email
Phone: 281-479-6000
Address:806 Seaco Court
City: Deer Park
State: TX
Country: United States
Website: https://universalplant.com/