The Unison World Record, a European leading world record registration company, has geared up to fully tap into China Market. Unison World Record was founded in Finland in 2006 and it aims to help organizations, companies and individuals attracting visibility and make their own history.
Yeer Ye, the Chinese marketing director of Unison World Record in Finland headquarter, said, China is a big market and which is believed to help speed up its overall plan to enter the world's second largest world record registration company, she said.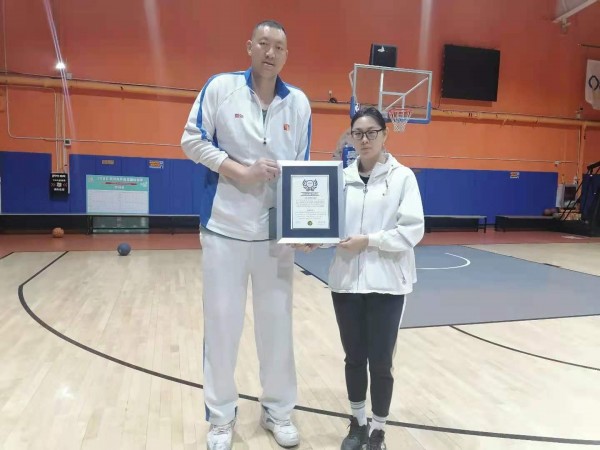 China is definitely the driving force in Asia Pacific market due to its huge emerging internet platforms and fast economic growing. In last ten years, China accounts for 45% world record registration. China, America and India accounts for 95% world record registration. In 2020, about 69 world record was verified by world record registration companies include Guinness World Record, WRCA, and some local world record companies, according to Unison World Record Chinese agency Jin Yu. Due to the influence to COVID-19, the market is deducted about 50% then 2019. But now China control the COVID-19 situation very well and the market expected to recover very soon. Globally China is the top 1 countries of the overall business in world record regirstration and is gaining importance day by day, she added.
Besides marketing, selling, training the local professional adjudicators are also eyeing for the company, Ye said. Now we already have Chinese world record holder Kuang Xian Peng as the first Chinese adjudicator, in the near future, we will find more suitable people join our team.
Unison world record is headquartered in Finland, the first Finish world record registration company. After 5 years expanding, Unison World Record is the biggest European World Record Registration Company. It is an authoritative professional organization to collect and certify world records. Over the years, we have followed the principles of inclusiveness, fairness, notarization and openness to provide world record assessment and certification for outstanding individuals, enterprises and organizations around the world.
Media Contact
Company Name: Unison World Record
Contact Person: Record Management
Email: Send Email
Phone: 0451488980
Address:Rubiinikehä 1b B 01700 VANTAA
City: Helsinki
Country: Finland
Website: www.unisonworldrecord.com/home