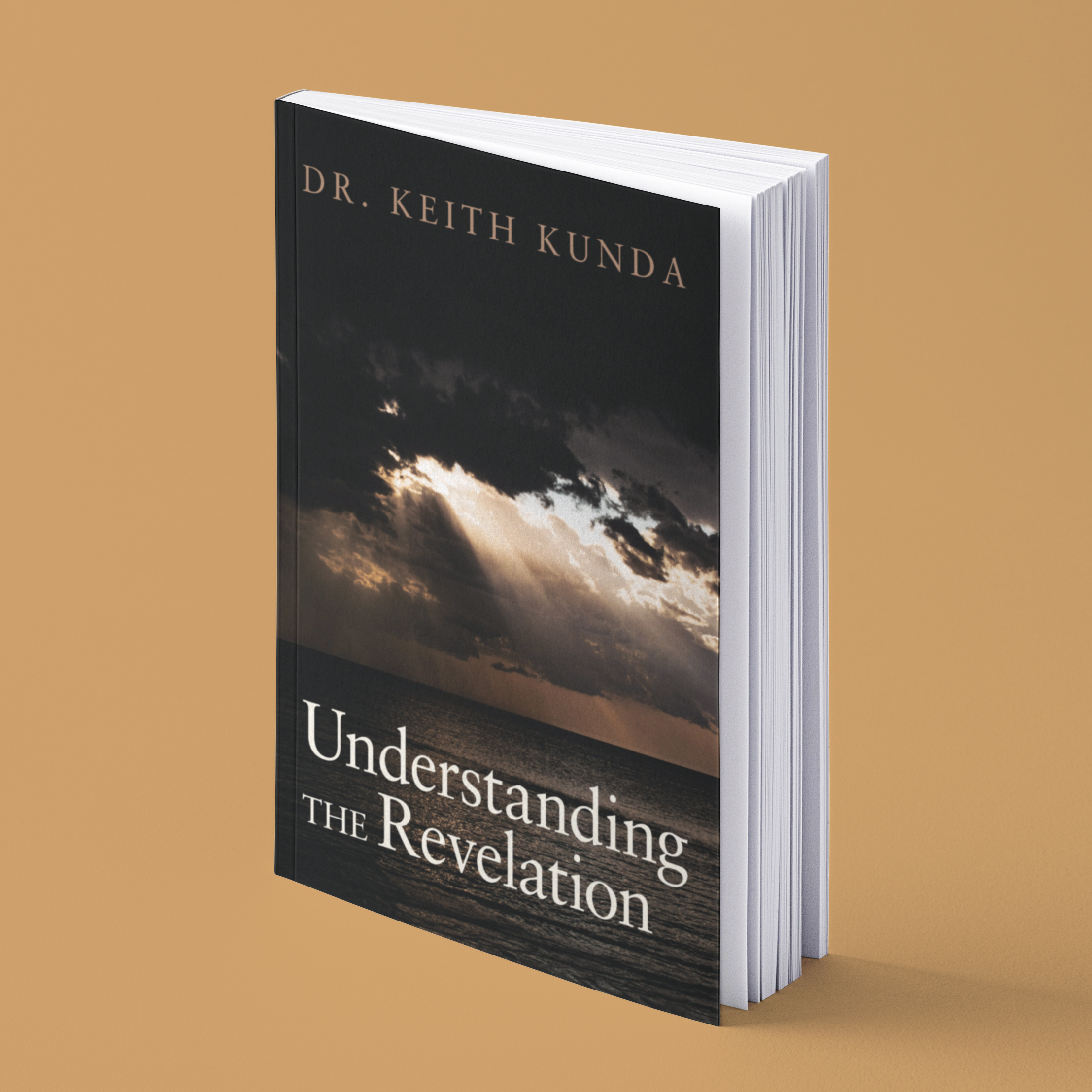 Does The Book of Revelation seem confusing to you? This new book by Dr. Keith Kunda entitled Understanding The Revelation brings clarity to this vital book.
For many modern followers of Christ, the book of Revelation is often difficult to comprehend. Yet Dr. Keith Kunda, senior pastor at Legacy Bible Church, believes that the book of Revelation doesn't have to be so hard to understand. Kharis Publishing today announced the release of "Understanding the Revelation" (ISBN: 978-1637460719), a new book written by Dr. Kunda to help even lay persons understand the Revelation of Jesus Christ contained in the book of Revelation.
CHICAGO, Ill., – Does The Book of Revelation seem confusing to you? This new book by Dr. Keith Kunda entitled Understanding The Revelation brings clarity to this vital book. You will grasp the chronology of the book, see where there are interludes and supplemental material, learn the meaning of symbols, and apply what you learn to your life. Whether you are a layperson reading The Revelation for the first time or a veteran pastor who has studied it for years, this valuable book will bring new insight into the glorious truth of The Revelation: Jesus is coming again.

Video Link: https://www.youtube.com/embed/rKNTMdKCBvo
According to Dr. David Faust, former president of Cincinnati Christian University, "Many readers shy away from the last book of the Bible because of its strange visions and scary predictions. Keith Kunda helps us view Revelation in a more positive light. If we read God's Word with an open heart and a humble attitude, there is much we can learn from John's grand vision."
With the skill of a teacher and the perspective of a shepherd, Keith helps us to recognize: (1) Revelation is a practical book leading to action steps that "Apply To Me" (ATM). (2) Revelation doesn't have to be a divisive book. Even when we disagree about the details, our different views shouldn't produce quarrels and divisions. (3) Above all, Revelation is a Christ-centered book, for Jesus Christ is its source, theme, and main character. Thank you, Keith, for reminding us, "If we study only to satisfy our curiosity but miss Jesus, our study will have been in vain. This book is about Jesus Christ."
Understanding the Revelation is published by Kharis Publishing and is now available wherever books are sold, including Amazon: https://www.amazon.com/dp/1637460716/. Retailers and other agencies may order copies from Ingram Content Group or through the publisher (ISBN: 978- 1637460719): https://www.kharispublishing.com/keith-kunda
Dr. Keith Kunda has had two passions his entire adult life – the Bible and music, and he has served Christ and His church in both of those areas for over 40 years. Whether it was conducting an orchestra or choir, teaching a Sunday School class, or preaching weekly sermons, he has been a life-long student of worship and the Word of God. Passionately committed to the belief that all the Bible is God's inerrant truth, he currently serves as senior pastor at Legacy Bible Church in Hamilton County, Indiana.
About Kharis Publishing:
Kharis Publishing, an imprint of Kharis Media LLC, is an independent book publisher focused on inspirational and faith-based books. Kharis' dual mission is to give voice to underrepresented writers and equip orphans in developing countries with literacy tools. That is why, for each book sold, the publisher channels some of the proceeds into providing books and computers for orphanages in developing countries, so these kids may learn to read, dream, and grow. For a limited time, Kharis Publishing is accepting unsolicited queries from qualified Christian professionals, pastors, and ministers.
Learn more at: https://www.kharispublishing.com/
Media Contact
Company Name: Kharis Publishing
Contact Person: Rufus Philip
Email: Send Email
Phone: 630-423-6309
City: Chicago
State: Illinois
Country: United States
Website: https://www.kharispublishing.com