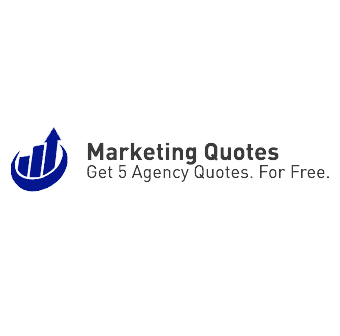 There are many competitive marketing companies in the UK and with each having their own pros and cons to consider, it can be difficult for businesses to decide on one. However, recently, MarketingQuotes.co.uk has proven to be a benefit during this endeavour. This is an online comparison website that aids UK businesses in accurately comparing an array of local marketing companies and website designer quotes.
By providing free quotes within minutes, MarketingQuotes.co.uk takes away the hectic procedure usually involved in choosing a marketing agency. Through their detailed online questionnaire, MarketingQuotes.co.uk is able to understand the specific requirements their users have for their ideal marketing company. Once the form is filled out, suitable and qualified agencies within their database are alerted. Their database hosts agencies that excel at a multitude of services including digital marketing, lead generation, web development, design and others.
Up to 5 agencies will contact the user, offering help, advice and quotes. Thus, users are directly given the ability to communicate with the leading marketing agencies available. By receiving their best services, suggestions and quotes from the start, users of the service simply do not need to worry about sifting through hours of information or research.
Marketing Quotes has managed to become a lifeline for businesses in the UK. Their free and no-obligation quote request service is exactly what many business owners were looking for. By saving both time and money, they enable business owners to get their marketing campaigns started without any unnecessary delays. Moving forward, they hope to continue expanding their database by adding even more reputable marketing firms.
About Marketing Quotes
Marketing Quotes is a free quoting service to UK businesses to help businesses get quotes on any area of marketing. The internet is a big place and finding the 'right' marketing company business can be difficult. With over 20,000 marketing companies in the UK, there are a lot of choices available.
With Marketing Quotes, one can be assured that they'll find the right marketing agency. Whether looking for a website designer to create a new website or a PR agency to help with brand awareness. Whichever area of marketing help is needed, Marketing Quotes can aid in finding the appropriate agency. Since 2002 they have been helping companies compare Marketing Quotes. Just fill in the form and they will receive personalised quotes from the area of marketing they require assistance with.
For more information: https://www.marketingquotes.co.uk/
Media Contact
Company Name: Marketing Quotes
Contact Person: Sales Team
Email: Send Email
City: Basingstoke
State: Hampshire
Country: United Kingdom
Website: https://www.marketingquotes.co.uk/