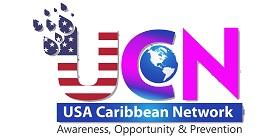 The USA Caribbean Network is a renowned business development company that encourages even the most ordinary people to be a part of a brilliant community and enjoy the Residual as well as Passive income offered by the platform.
The best thing about UCN is that they are encouraging about different businesses irrespective of the industry. A wide range of entrepreneurs has received immense support from these guys to establish their brand in the market. There is no affiliate marketing or selling involved in the process. The entire process is extremely transparent as the sole aim of the company is to promote, build and advertise various businesses and make them a common name in the industry within the shortest period of time. All fees, commissions and sales profits can be shared, once the money is deposited in the community.
The aim is to build a business right from scratch and make it a trustworthy name in the industry. This is why they don't just help the companies with marketing techniques to boost the sales, but also assist them with the complete setup of the business which even includes designing the website and other similar tasks. UCN even assists joint ventures in multiple industries to generate more leads for their business. So any entrepreneur with a plan for a joint venture can definitely opt for their expert assistance. They won't just help the entrepreneurs but will also partner up with all those who are looking for partners for their joint ventures.
While talking about partnering up with startups, the management said, "We are not only assisting with the sales and marketing part. If we are becoming a partner, we will be entirely involved in the funding as well as management aspects of the venture. So it will be completely a hands-on experience which will definitely be profitable for both the parties involved."
Even retail and online businesses are welcomed at UCN. Another impressive trait of these guys is that they don't charge anything from the entrepreneurs for joining the community. According to the management, "It is the aim to work for our esteemed members and slowly make our way towards success so that everyone in the community can benefit from the earnings."
About UCN

UCN is a brilliant initiative that focuses on helping entrepreneurs to be a part of an inspiring community and see their businesses grow beyond imagination while earning steadily from the community.
UCN have over 120 websites, online stores and YT channel that generate revenues from multiple affiliate income streams such as Google adsense, Click-Bank, JV-ZOO, Warrior +, Amazon, etc., Local business revenues and service fee from clients, so that once someone join the income sharing community they automatically qualify to get paid from all UCN joint ventures.
Register for the income sharing community www.incomesharingcommunity.com

Website: https://usacaribbeannetwork.com/
Media Contact
Company Name: USA Caribbean Network Inc.
Contact Person: Media Relations
Email: Send Email
Country: United States
Website: https://usacaribbeannetwork.com/