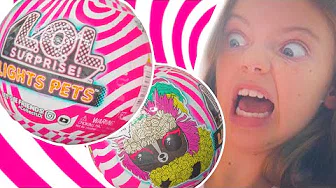 With active 2 billion monthly users, YouTube is the world's biggest online video source. However, a huge number of the billions of videos viewed on the site are aimed at kids. A study even suggests that kids' content may be the most-watched video category overall because of the fun. However, YouTube has made changes recently because of issues relating to data collections without consents.
"Content creators work really hard on something, and they probably don't know if it will be monetized or how it's going to be treated by the algorithm. That can cause emotional crises because you have to start worrying about whether what you're doing is a complete waste of your time economically or not. YouTube is always protecting itself but at the expense of the creator community which is not pleasant," spokesperson for the H5Kids commented.
H5Kids is the brainchild of 2 cute sisters Charley and Pepper who have devoted their time and energy into creating amazing content for kids on youtube. From collecting and reviewing toys to reviewing amazing cereal flavors, H5Kids is a fun packed channel which has kids in mind and delivers every single time.
Started in 2017, H5Kids tells a story of the siblings' youtube adventure; profiting from youtube while keeping the kids happy. Its owners; Charley and Pepper are the most adorable professional toy players, collectors and reviewers who make anything and everything on their page fun and positive. With the youtube policy change, it's been a tad difficult for the siblings but they've remained on track, doing what they do best; remaining positive and working hard.
H5Kids will like to display its contents in YouTube kids and hopes to be more profitable because they're always working hard. For more information, please visit http://youtube.com/h5kids
Media Contact
Company Name: H5Kids
Contact Person: Sammy Law
Email: Send Email
Phone: 647-800-1669
Country: United States
Website: http://youtube.com/h5kids