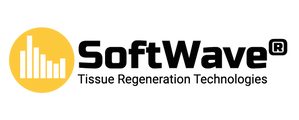 Innovative medical technology company, Tissue Regeneration Technologies, LLC, continues their leading innovation for the medical industry with their set of SoftWave devices for tissue regeneration & repair
Formerly known as SoftWave Technical Service, LLC, TRT, LLC is the leading pioneer in SoftWave ESWT Therapy equipment for the medical industry, providing a wide range of ESWT devices for the treatment of a wide array of medical conditions. Since its founding in 2004, the company has continued to set the standard in the medical field by helping patients throughout the world leverage the benefits of Tissue Regeneration Technology equipment.
Over the years, several providers of medical solutions have come up with a wide range of products to help in the diagnosis and treatment of different medical conditions. Technological advancements have been of great help to the medical industry with innovative equipment to enhance the experience of patients. One company that has been at the forefront of the integration of technology into the biomedical technology field is Tissue Regeneration Technologies, LLC.
As a leading pioneer of ESWT technology, TRT currently offers different devices that have been used in the treatment of several diseases, using a non-surgical procedure to cure patients and promote tissue regeneration. The product lines from the company are CardiologyCardioGold for Cardiac and vascular indications, LithoGold for Lithotripsy and urology indications, and OrthoGold for Orthopedic indications. TRT, LLC also offers UroGold for Urology indications, VetGold for Veterinary indications and DermaGold for wound care.
The use of Shock Wave Therapy to treat ailments such as erectile dysfunction and ischemic heart disease is one of the major distinguishing features of the company and the solutions offered. Other uses of the Tissue Regeneration Technology equipment manufactured and patented by TRT are Cardiology, Orthopedic, Sports Medicine, Lithotripsy, Urology, Sexual Health, Plantar Fasciitis, Tendonitis, Chronic Tendinopathies, as well as treating general injuries and wounds.
TRT, LLC and the equipment from the company have become increasingly popular across the globe, reputed for its abilities in speeding up recovery time as well as its versatility. It has also been identified to be an effective tool for combating Viral Infections of all kinds, including, but not limited to Coronavirus.
For more information about Tissue Regeneration Technologies, LLC, and the wide range of medical solutions from the company, please visit – https://www.TRTLLC.com. Tissue Regeneration Technologies, LLC is also available across several social media platforms, including Facebook and YouTube.
About Tissue Regeneration Technologies, LLC
Tissue Regeneration Technologies, LLC, commonly referred to as TRT, is a biomedical technology company that develops, manufactures, and sells SoftWave ESWT devices used to treat a variety of medical conditions. TRT is currently engaged in business throughout the United States, and has a strong international presence through its German affiliate, MTS Europe GmbH.
Media Contact
Company Name: TRT, LLC – SoftWave Tissue Regeneration Technology
Contact Person: John Warlick – Co-founder, Manager & CEO
Email: Send Email
Country: United States
Website: https://trtllc.com/