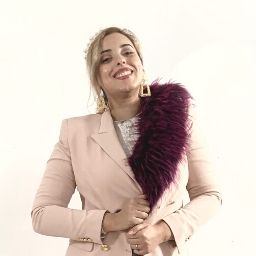 Trophy shapewear introduces the world's most stylish shapewear made of premium quality material that sculpts feminine silhouette to provide body support and supreme comfort.
March 8, 2021 – Trophy Shapewear offers the perfect shapewear for formal or casual dresses. The brand stock assorted sculpting lingerie, lounge, and shapewear to help women shape their bodies and make them feel and look put together every day.
Shapewear is one of the basic must-haves any lady should have in her wardrobe. Whether you need the best shapewear for formal dresses or any day shapewear items, the Trophy Shapewear collection is here to help you achieve the best hourglass body shape.
Their shapewear consists of qualitative Lycra of silicone, a warm but breathable material, giving women the chance to feel and look amazing while wearing the comfortable shapewear lingerie. It helps women achieve a slim waistline and sculpted body for an hourglass figure.
With Trophy Shapewear, any lady can get to see her body in a sexy feminine silhouette, and this will encourage her to wear her favorite clothes without feeling uncomfortable. Trophy ShapeWear is all about smoothing out your unflattering spots, whilst enhancing your best features.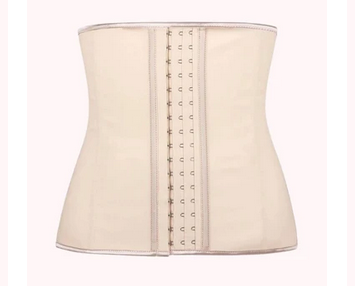 Trophy shapewear comes in various exciting colors for all skin tones starting at $29.99 that provides the hourglass body shape.
Commenting on why she launched the brand, Mrs. Queen Soheir, CEO of Trophy Shapewear said, "I wanted to create shapewear that looks beautiful and that I wouldn't feel ashamed to be seen wearing. As a wife, I always wanted to look attractive in front of my husband and as I sculpt my figure, I certainly don't want to look like I was wearing granny panties in front of him."
The women's shapewear from Trophy Shapewear trains the waist to ensure a slim and perfectly toned waist. It significantly helps with postpartum recovery and is an essential part of post-op surgery. It also supports core muscles for improved balance and stability, as well as eases back pain and corrects the body posture for improved blood circulation and comfort.
Their best-selling shapewear, the Cora Fit, comes in three levels of support, aimed at helping women achieve an attractive hourglass shape. The Smooth Contour Fit provides low support while still ensuring an hourglass body figure. The Core Control Fit ensures moderate compression while providing body support and comfort. While the Power Sculpt Fit gives extreme compression while ensuring the greatest comfort.
To shop Trophy Shapewear collections, visit https://trophyshapewear.com.
About Trophy Shapewear
Trophy shapewear is the leading designer of quality women shapewear to ensure comfort and completeness. Their premium quality shapewear is designed to help ladies stay put together so they can enjoy their day, from home to the office working, gym, travels, special occasion, beach, and to bedtime.
Media Contact
Company Name: Trophy Shapewear
Contact Person: Mrs. Queen Soheir
Email: Send Email
Phone: +1 205.319.9857
Country: United States
Website: www.trophyshapewear.com