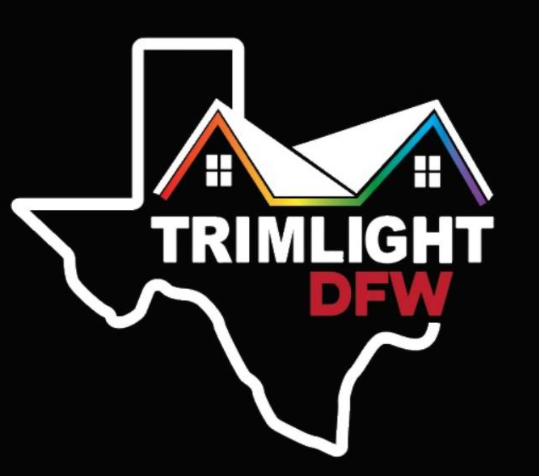 Smartphone-enabled exterior lighting system to create the perfect ambiance
Dallas-Fort Worth Metroplex – 25th August, 2021 – Trimlight DFW is one of the leading providers of smartphone-enabled, state of the art permanent LED lighting system that allows users to illuminate theirs outdoors with customized lighting solution.
So, if you are tired of hanging up fancy lights on your door or just done with spending tons of money on light installations every year, the team of uber-talented professionals has got you covered with their patented channel system that follows the approach of hiding wires from view and makes them unnoticeable.
About Trimlight DFW:
Trimlight DFW is owned and operated by Justin Parr with the mission to highlight your architecture with a permanent exterior lighting system that does not only emphasizes the best features of your home but also beautifies the overall space with a soft glow and color-matched lights that go well with your existing trim colors.
Especially when it's summertime around the corner, you can enhance your outdoor space and make it in tip-top condition to create a perfect ambiance around.
So, whether you plan to arrange parties on your apartment deck or just want to relax in the backyard, these smartphone-enabled permanent holiday lights by Trimlight DFW would do a wonderful job.
From fun strings multi-colored bulbs to pendant lights and post lighting around the patio, you can select from any outdoor lighting type to brighten up your space and enjoy colorful evenings.
Some Features to Highlight:
These LED exterior programmable exterior lights have now become a popular fad
for people. Whether you want to host a barbecue with your friends or just want to decorate your home for the holiday, it's important to understand all the features before installation. Weatherproof lighting:
These weatherproof permanent holiday lights feature insulated materials that are powerful enough to protect the strands from extreme weather conditions.
– Easy installation:
It has easy and one-time installation; the experts help you install the wires behind the gutters and trim.
– Energy-efficient LEDs:
The highest grade LED lights that feature .6 watts of energy per bulb is the most energy-efficient solution.
– Fully customized:
By using the Trimlight app, you can get access to different options such as changing the colors of lights and using schedule, transitions, or timer options.
– Patented channel:
The patented channel system hides all the wires from view which makes them unnoticeable during the daytime.
Perfect for your outdoor space:
Hence, these permanent holiday lights are perfect to spice up your outdoors with different hues of green, blue, yellow, red, orange, and others that give a cozy vibe all season long. Contact the experts to get the best deals on your outdoor lighting solution.
Media Contact
Company Name: Trimlight DFW
Contact Person: Eric
Email: Send Email
Phone: +1 (817) 592-5100
Country: United States
Website: https://trimlightdfw.com/