"An exceptional film" – Film Threat.
Los Angeles, CA – Feb 26, 2020 – Five teens must compete to win a billionaire's mansion, all while facing-off against a super computer.
TriCoast Worldwide has secured world sales for multi-award winning director Sean Olson's (FREDI, Christmas Wonderland, The Other Mother) family sci-fi thriller, MAX WINSLOW AND THE HOUSE OF SECRETS (2019), launching at the current Berlinale / EFM (European Film Market), learned Nerdly exclusively.
Written by Jeff Wild and produced by SkipStone Pictures' Johnny Remo, MAX WINSLOW AND THE HOUSE OF SECRETS follows five teenagers who compete to win a mansion owned by a billionaire scientist. But to win, the teens must face-off against a super computer who controls the mansion.
"MAX WINSLOW AND THE HOUSE OF SECRETS is a sci-fi thriller for the entire family done right," wrote Film Threat.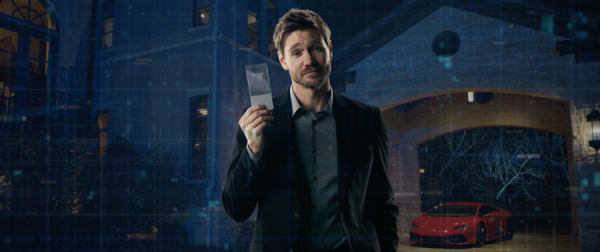 Starring Chad Michael Murray (One Tree Hill, House of Wax), Marina Sirtis (Crash, Star Trek franchise), Tanner Buchanan (Cobra-Kai, Designated Survivor), Jade Chynoweth (Step Up High Water) and Sydne Mikelle (The Thinning: New World Order), MAX WINSLOW AND THE HOUSE OF SECRETS is simultaneously uplifting, comedic and frightening, taking viewers down the adventurous paths of riddles, technology and working together.
MAX WINSLOW AND THE HOUSE OF SECRETS will continue its successful run on the film festival circuit. Previously, the feature received various accolades including 'Best Feature Film' (Burbank International Film Festival [USA premiere] and Canadian International Faith & Family Fun Film Festival), 'Audience Choice', 'Best of Fest' and 'Best Music Video' (Fayetteville Film Festival).
"MAX WINSLOW AND THE HOUSE OF SECRETS is a heartfelt sci-fi adventure," wrote Killer Horror Critic. "It provides some genuine hope and guidance for a world that is filled with real horror."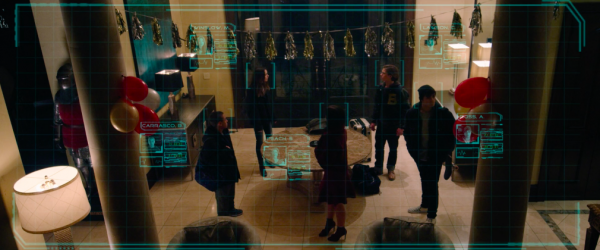 Watch the trailer for MAX WINSLOW AND THE HOUSE OF SECRETS here: https://vimeo.com/385156560.
MAX WINSLOW AND THE HOUSE OF SECRETS also stars award-winning actor, Tyler Christopher (General Hospital, Into the West, Out of the Past, Days of Our Lives), Emery Kelly (Alexa & Katie) and Jason Genao (Logan, On My Block).
Visit: https://www.maxwinslowmovie.com/
Visit TriCoast Worldwide at the 70th Berlin International Film Festival/EFM at Martin-Gropius-Bau, booth #166.
To schedule a meeting, please contact Sales@TriCoast.com and for press inquiries, please contact jenna@tricoast.com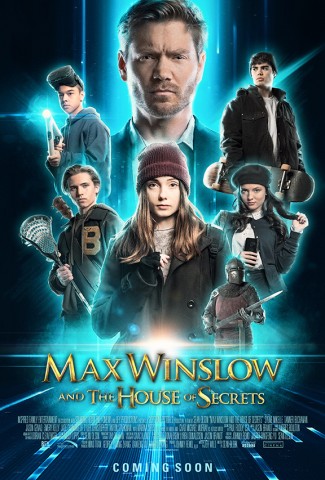 MAX WINSLOW AND THE HOUSE OF SECRETS (2019, 98 min.) Directed by: Sean Olson. Screenwriter: Jeff Wild. Producer: Johnny Remo. Film editor: Sean Olson. Cinematographer: Isaac Alongi. Original music: Jason Brandt. USA, English. SkipStone Pictures, TriCoast Worldwide.
Production Company: SkipStone Pictures.
About TriCoast Worldwide:
TriCoast Worldwide is a premium international sales agent, representing the best of US and international films at all the major film markets. Sister company to TriCoast Entertainment and TriCoast Studios, the company is located at the Studio facility in Culver City, Los Angeles.
Founded by: Strathford Hamilton and Marcy Levitas Hamilton.
Visit: https://www.tricoastworldwide.com/
Media Contact
Company Name: TriCoast Entertainment
Contact Person: Jenna Wilen
Email: Send Email
Phone: 3104587707
Address:11124 Washington Blvd.
City: Culver City
State: California
Country: United States
Website: http://www.tricoastworldwide.com