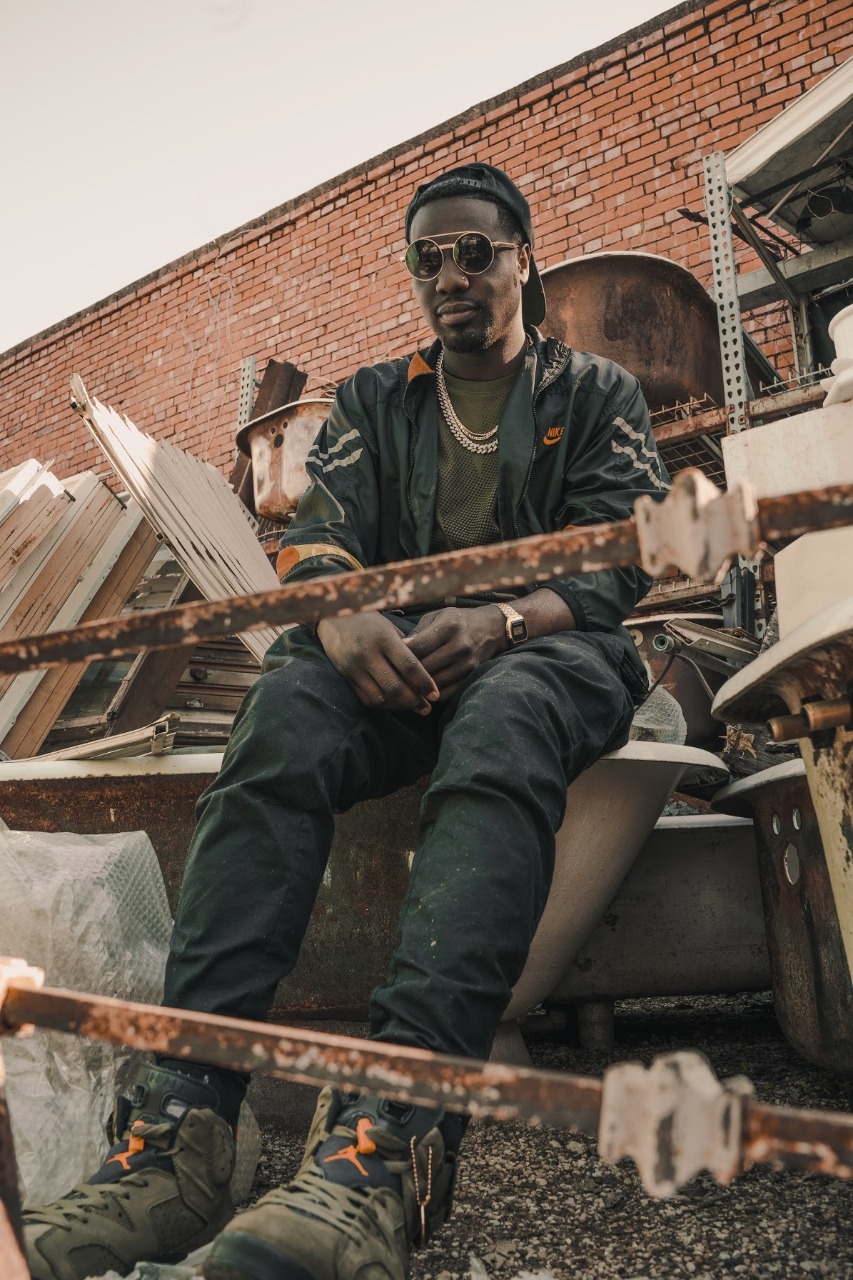 Trey Lawrence's recent album "Pursuit" is a timeless piece of music for various reasons. It is an entire journey in itself; a journey through life; a story told through the eyes of an incredibly talented young rapper. Its production and release marked a turning point in Trey's life, a point that meant a lot to him. But it was also a process that taught him strength, pain and resilience.
A lot has happened in the last few years to and for him. If there's a positive to take from the whole thing; he has forged all of those experiences and put them into the beautiful album he gifted the world back in June. His entire reflection was based on the possibility that he could do much more than he was doing at the time. For Trey, there are certain strategic questions a man has to ask himself on his quest to fulfil purpose. He writes;
"Who am I? That is a question I've asked myself for the better part of my life. Who am I? Why am I here? What is the essence of the life I live? What is my purpose? While I have strived to unleash every part of me through the years and through my music, I know there's still a lot the world needs to know about me", he said.
It is often easy to judge, conclude and make inferences from what we hear, see and think we know. We draw conclusions from things we think we understand and utterly criticise those we don't. Trey has paid his dues and deserves all the respect he can get. From overcoming a sham experience where he needed to fly to Detroit in 2017 for a supposed Roc Nation Deal that was to include contracts and percentage splits, big name features in a debut project, logo watermark and a driver, to going through an intense legal battle a month after releasing his album, you can only imagine the experiences his music portray.
All about the Album
Every track on the Pursuit Album is a great story in itself. The journey lasted for about 18 months, most of it with his uncle, Donte Boss, and the rest he needed to quickly rush through before his final court date in August. The seven-track album was officially released on June 25, 2020. The official Pursuit Trailer gives a vivid glimpse into how that court date influenced the album. He so desired to tell his story.
2020 SOM. This actually means 2020 State of Mind. The world already has a common 2020 experience with Coronavirus and all the drama and scare that came with it. Trey puts all of these troubles in an inspiring mix of lyrical genius, great beats and amazing rhythm. Trey tells his own story in very captivating lines and vocals that is nothing like we've heard before.
Driven. This particular song lasts for a total of 3 minutes, 18 seconds. It begins with a heightening piece of instrumentals that climaxes into his first words; "Ain't nobody tell me that I ain't gifted. Dedicated, elevated, better know I'm gon' get it". Every other thing follows in a seamless but highly sophisticated rhythm.
Some other amazing tracks on the album include So Blinded, where he featured Tokyo Throwed, Amazing, Switch, Prove and Keep Rising. Whatever happens in court by August, Trey Lawrence is showing how much change he has attained in the last three years. His exponential growth and how he has evolved from the dude he was at the time to the amazing young man he is today – giving so much light and beauty through his music. That is the man we see. That is the man we all should see.
Media Contact
Company Name: Sunshy Digital Media Agency
Contact Person: Vishal Jain
Email: Send Email
Phone: +1 213 457 3561
Address:340 S LEMON AVE #7249
City: WALNUT
State: CA 91789
Country: United States
Website: https://www.sunshy.co