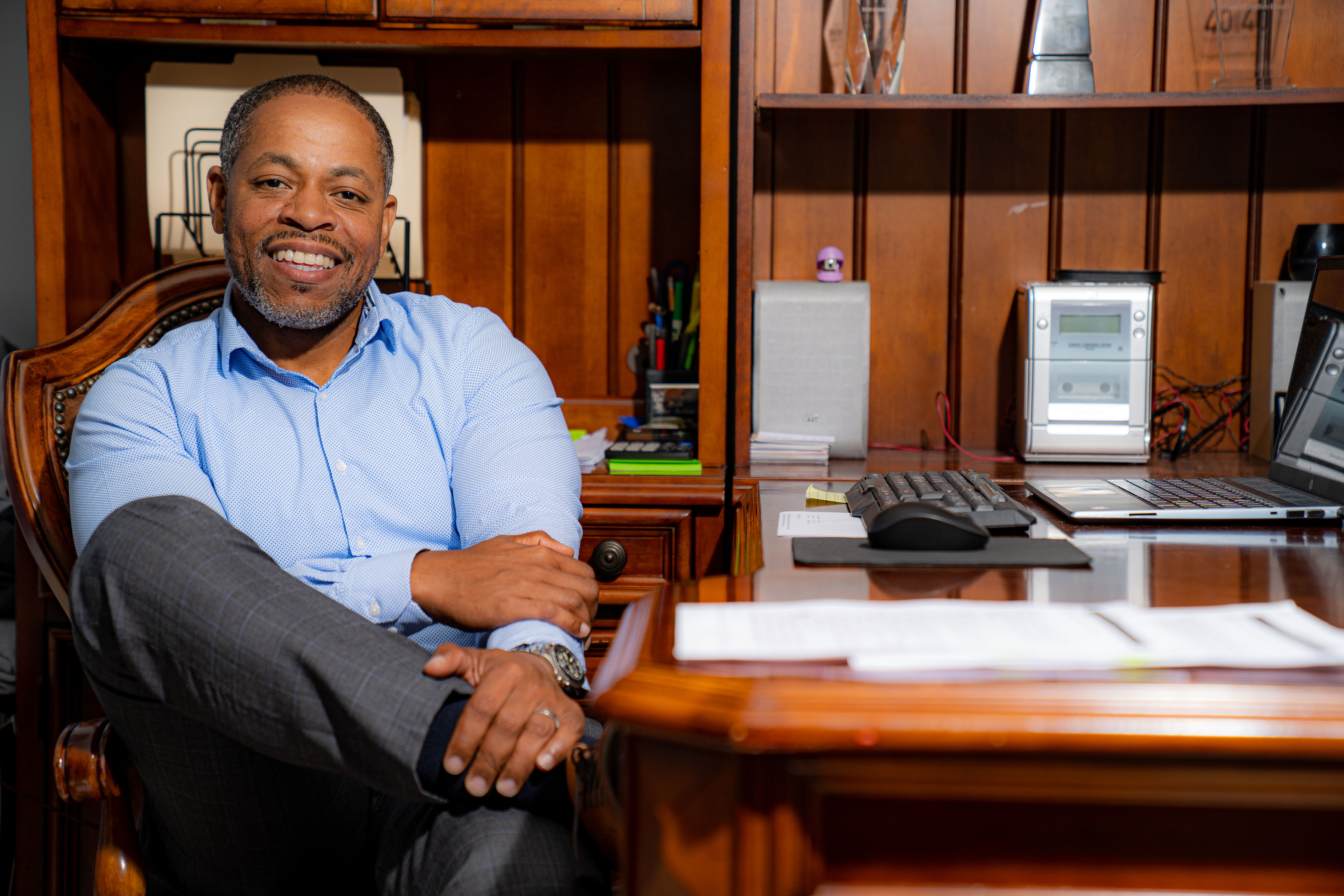 The conference will take place on September 27th, 2023, in Clayton, NY
Trent Griffin-Braaf, the CEO of Tech Valley Shuttle and the creator of the Roadmap to Success program for formerly incarcerated and justice-impacted persons, will speak at the Trucking Association of New York (TANY) Management Conference. The conference will be at 8:00 am EST on September 27, 2023, at 1000 Islands Hotel in Clayton, NY.
Trent is partnering with TANY to create a more inclusive and diverse workforce. Trent Griffin-Braff believes that everyone deserves a second chance and that returning citizens are eager to work and move forward with their lives. He works with returning citizens to prepare them for skills in the workplace. Still, he also partners with businesses, sharing how they can support returning citizens, and why returning citizens are an asset in the workplace.
Trent will speak about a groundbreaking initiative that will open doors, create new opportunities, and change lives for returning citizens, or formerly incarcerated individuals, called the Roadmap to Success Program. The primary mission of the Roadmap to Success Program is to provide inmates and formerly incarcerated persons with comprehensive resources that enable them to flourish in the workplace and life beyond incarceration. By offering a holistic curriculum and personalized coaching, the program strives to diminish recidivism rates while bridging the gap between how to be successful and thrive in the workplace for returning citizens while helping employers build cultures that will help them become employers of choice for returning citizens.
"I'm honored to be a trusted messenger that can help others who are formerly incarcerated, sharing best practices for navigating the corporate world successfully while also being a trusted messenger for my peers in the business community, showing them how they can succeed in being employers of choice for returning citizens," says Trent Griffin-Braaf, CEO and founder of Tech Valley Shuttle.
The Roadmap to Success Program represents a substantial stride towards empowering returning citizens and cultivating a supportive ecosystem for their successful reintegration into society. Trent Griffin-Braaf's unwavering commitment to this initiative underscores his dedication to creating positive change, reducing recidivism, and fostering meaningful connections between employers and returning citizens.
More information about the conference can be found on TANY's website.
About Trent-Griffin Braaf
Trent Griffin-Braaf, CEO and founder of Tech Valley Shuttle, is on a mission to combat poverty through innovative transportation solutions and empowering employees. Having experienced incarceration himself, he's setting an example for other employers, showcasing how to become a top choice for formerly incarcerated individuals, single parents, and veterans. In 2023, Trent was recognized as the Small Business Person of the Year by the Small Business Administration. He's a 40 Under 40 honoree and has been featured in prestigious media outlets such as The New York Times, Bloomberg Businessweek, and Bloomberg Radio. Forbes acknowledged him in 2021 as one of the next 1,000 Entrepreneurs. In 2022, he was hailed as a leader in Diversity, Equity, and Inclusion for his outstanding hiring practices and comprehensive training, fostering growth from entry-level to management and entrepreneurship. Trent has achieved the distinction of being the largest BIPOC employer in New York and the Capital Region. Notably, Tech Valley Shuttle became the first black-owned business to earn a spot among the best workplaces recognized by the Albany Business Review. Looking ahead, Trent's ambitious plans involve expanding his organization's reach to establish a significant presence in New York State and nationwide through franchising. His vision also extends to consulting with organizations, guiding them in cultivating cultures that empower formerly incarcerated individuals, while simultaneously addressing systemic transportation barriers.
Media Contact
Company Name: Otter PR
Contact Person: Kelly Johnson
Email: Send Email
Phone: 8136786828
Address:100 E Pine St Suite 110
City: Orlando
State: Florida
Country: United States
Website: OtterPR.com