Leading providers of GPS vehicle tracking solutions, Tramigo, launches the Tramigo Asset tracking complete solution that includes hardware, software and connectivity features
Arto Tiitinen and the Tramigo team have stayed commitment to delivering the best possible vehicle tracking and fleet management solutions with the recent launch of the Tramigo Asset tracking complete solution. The all-inclusive tracking solution includes the hardware, the connectivity, and the subscription to the software (TramigoApp and TramigoCloud), delivering a comprehensive solution that does not require customers to look for a local sim card and a software solution. In a related development, Tramigo has launched its webshop to make the company's solutions accessible to customers in the European market.

The new Asset Tracker complete solution is a product of years of research and a response to the feedback from customers who used the Tramigo Magnum. The solution works in 4G and 2G networks, making it suitable for use in several countries, including the likes of Singapore and Australia where 2G networks do not work anymore. The asset tracking software is developed as a part of the company's strategy on creating more 4G solutions with the fallback of 2G networks.
The waterproof IP67 device comes with the next-generation wireless charger and up to a 1-year standby time battery as well as a Tramigo embedded eSIM that works in 2G and 4G networks with Cat-M1 ready. The solution from the Finish company is built on a seamless cross-border technology to keep the device fully operational anywhere in the world without having to pay any roaming fees.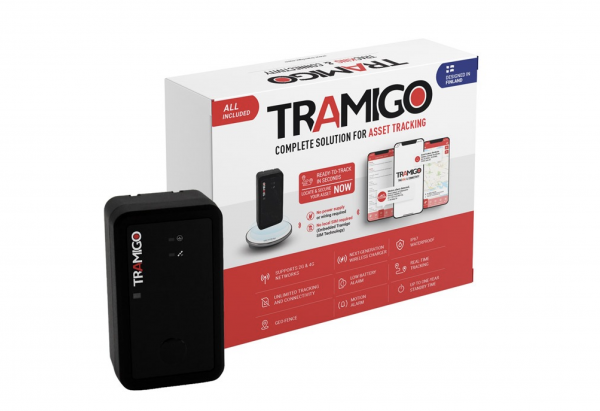 The comprehensiveness and versatility of the Tramigo Asset tracking complete solution make it suitable for different types of businesses across industries.
"It's a very exciting time for us here at Tramigo! The new solutions are a result of 20 years of R&D and understanding the market need. The one shop stop strategy will be able to provide customers with everything needed for tracking solutions," said Arto Tiitinen, CEO of Tramigo.
In 2020, Tramigo introduced its first 4G solution, Tramigo OBD premium, an easy plug-and-play vehicle tracking and diagnostic device, with two more 4G solutions – the asset tracker complete solution and the 4G vehicle tracker complete solution launched in 2021.
For more information about the new tracking solution as well as other innovative products from Tramigo, visit – https://tramigo.com/. Tramigo can also be found across social media, including Facebook and LinkedIn.
About Tramigo
Tramigo was founded to deliver state-of-the-art solutions to clients. The company has grown to become the technology leader in the vehicle tracking and fleet management industry, expanding into the IoT connectivity space and across Asia, Latin America, Middle East, and Sub-Saharan Africa.
Media Contact
Company Name: Tramigo
Contact Person: Samah Zain, Head of Marketing
Email: Send Email
Phone: +358449574195
Country: United States
Website: http://www.tramigo.com/