Traditional Dream Factory (TDF), recognized for its tangible achievements in the fields of reforestation and regenerative agriculture, is delighted to announce the launch of its Learning Hub. This platform aims to disseminate scientific and practical knowledge related to regenerative practices, Web3 integration, and sustainable community-driven initiatives.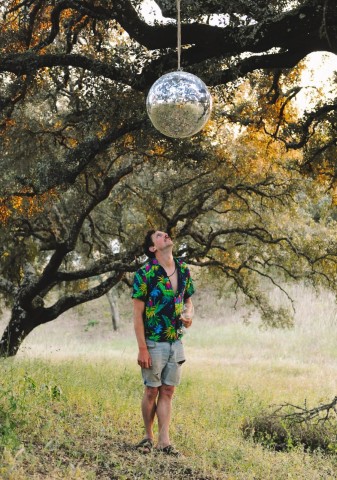 The inaugural set of courses, grounded in empirical data and firsthand experiences, includes:
Ways to Visit TDF: Led by Ismael von der Gathen, this course provides a systematic guide to navigating and experiencing the TDF site.
$TDF Tokenomics Unveiled: Samuel Delesque delves into the intricacies of the digital financial structure that supports TDF's ongoing projects.
Crafting Lush Food Forests: A Masterclass: Joshua Glass offers insights into the science and methodology behind the successful establishment and maintenance of productive food forests.
As part of its regenerative commitments, TDF has made commendable strides, including the planting of over 3,000 trees, and has been building at the intersection of nature and technology – implementing carbon sequestration monitoring, developing it's $TDF token on Celo network – through its partnership with Closer – a technology platform supporting regenerative communities.
Over its initial 2 years of operations, TDF has hosted around 2,000 visitors – bringing people together to collaborate on topics such as Regenerative Finance (ReFi), soil restoration, DAOs, regenerative villages etc. The on-site food forest stands as a testament to TDF's commitment to regenerative agriculture, and is an experiment in implementing syntropic farming techniques within the hibernian peninsula. According to its land stewards – their no-till garden has provided around 50% of the food requirements for the 20+ inhabitants of the site.
"The establishment of the Learning Hub reaffirms our dedication to sharing best practices and learnings. By leveraging our data-driven methodologies, we're taking strides in optimizing regenerative habitats and eco-agricultural practices," commented Ismael von der Gathen. "The goal is to empower a global audience with the tools and knowledge to replicate such regenerative models in their own communities."
TDF encourages individuals, researchers, and enthusiasts to subscribe and stay updated with weekly content releases. Topics will expand across various themes, including passive architectural practices, advanced water systems, web3 for land based communities, and many more.
For a deeper understanding of the Learning Hub and its alignment with TDF's broader mission, or for any collaboration inquiries, please contact:
About Traditional Dream Factory (TDF):
TDF stands as a beacon in the realm of regenerative real estate. With an unwavering commitment to data-driven and scientifically-backed practices, TDF's projects focus on maximizing ecological benefits while ensuring sustainable community growth.
Media Contact
Company Name: OASA Association
Contact Person: Samuel Delesque
Email: Send Email
Country: Portugal
Website: https://www.traditionaldreamfactory.com/