Tradewinds Marketplace connects sellers worldwide with a vast network of buyers while promoting sustainable practices and supply chain diversification.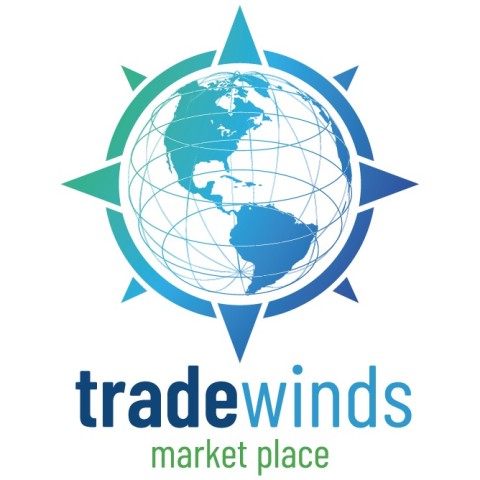 For U.S. businesses seeking new sourcing alternatives, TradeWinds Marketplace emerges as a rising star in global trade. Boasting a diverse range of vendors from countries like Bangladesh, Pakistan, Mexico, Nigeria, Ghana, Morocco, Kenya, Indonesia, and many more, TradeWinds is quickly becoming the preferred platform for American companies to source quality products.
As trade wars continue to challenge international business norms, Tradewinds Marketplace offers a robust and reliable alternative. As the ultimate global trade platform, it connects buyers and sellers worldwide, providing a comprehensive suite of tools designed to empower its users.
With personalized storefronts, real-time negotiation capabilities, RFQ management, and in-depth data insights, TradeWinds Marketplace offers a comprehensive toolkit for businesses. Along with a messaging center, logistics support, and advanced analytics, TradeWinds equips companies to thrive in the global trade arena."
For buyers, TradeWinds represents a transformative approach to sourcing. It's not just about access to diverse product choices; it's about cultivating resilience in supply chains. By facilitating connections to suppliers from multiple parts of the world, TradeWinds allows buyers to diversify their sourcing strategy, avoiding over-reliance on a single region or market. This global approach ensures continuity, competitive pricing, and variety. Additionally, every supplier on the platform is thoroughly verified, ensuring a level of trust and quality with each transaction.
Furthermore, with the launch of TradeWinds Eco, the platform has made a commitment to promoting environmentally friendly products and sustainable practices. Recognizing the global shift towards green solutions, TradeWinds Eco ensures that buyers can source eco-conscious products and suppliers have a dedicated platform to showcase their sustainable offerings. This initiative further cements TradeWinds' position as a forward-thinking and responsible marketplace.
A recent testimonial from a vendor who onboarded from Pakistan enthused, "Joining TradeWinds was a game-changer for us. Not only did we tap into the U.S. market, but we also expanded our reach to multiple countries, and the support from the TradeWinds team has been unparalleled."
This growing sentiment is echoed by many suppliers who have found a home on the TradeWinds platform, successfully diversifying their customer base and increasing sales. As companies around the world continue to adapt to shifting trade dynamics, platforms like TradeWinds offer a beacon of hope and a clear path to global market success.
For more information, visit www.tradewindsmarketplace.com
Media Contact
Company Name: Tradewinds Marketplace
Contact Person: Asha Richards
Email: Send Email
City: Fort Lauderdale
State: Florida
Country: United States
Website: www.tradewindsmp.com