The company's incredibly designed automatic garbage cans take innovation and style to new heights, sporting some impressive features that make them a valuable addition to every room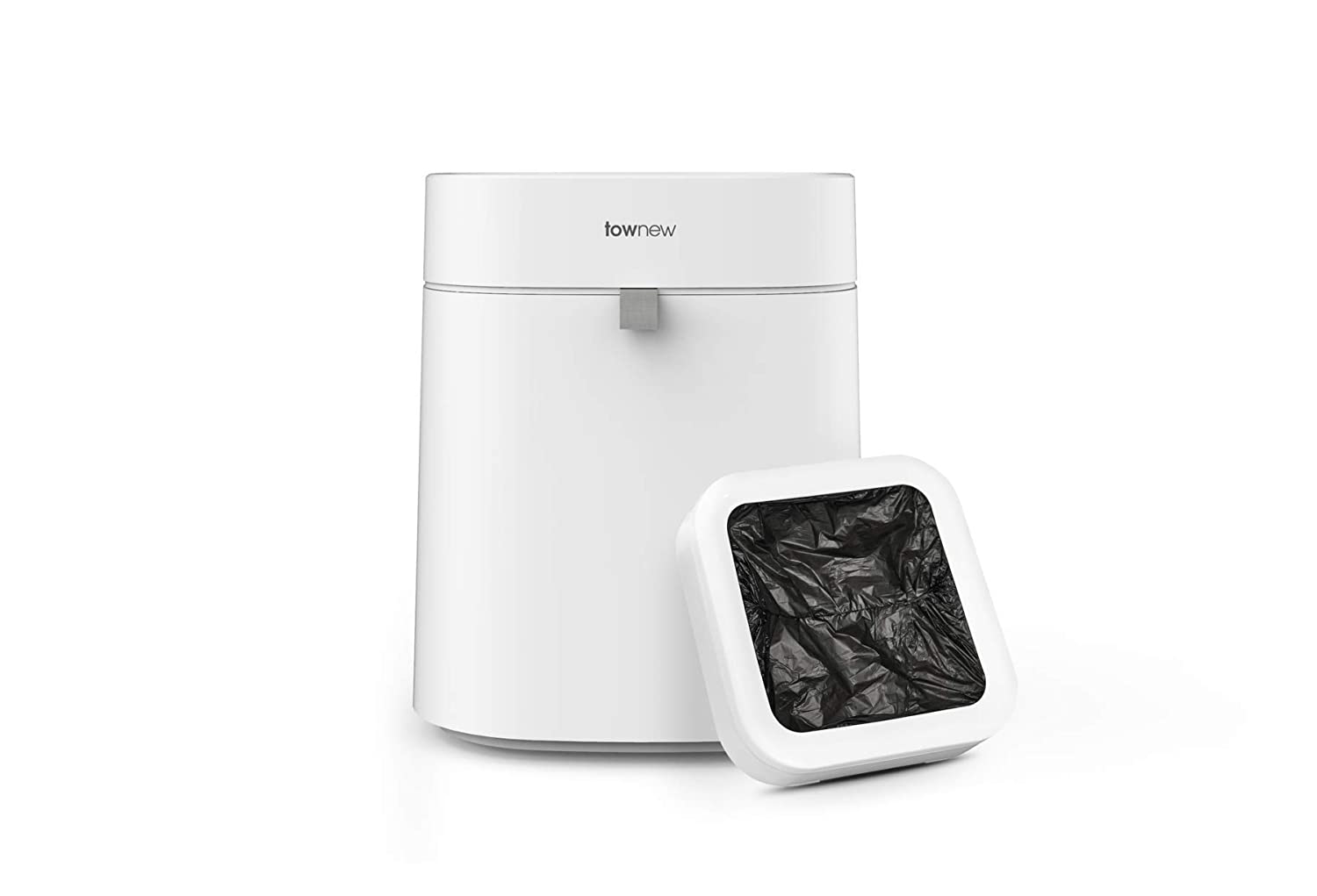 November 16, 2022 – Shanghai Townew Intelligent Technology Co Ltd is helping homeowners to minimise the spread of disease in their homes with its innovatively designed range of self sealing trash cans. Established to push the boundaries of innovation and design, Townew creates revolutionary high-tech products that guarantee a better and cooler future life for its customers.
Currently available on Amazon, the company's T1S Smart Trash Can is a 4.1-gallon garbage bin with an infrared motion sensor opening mechanism that detects movement and all approaching objects within 35 cm—automatically opening the bin and allowing users to enjoy contactless use. Its white minimalist design improves the ambience of interior spaces and the odour protection technology on all Townew smart trash cans preserve the freshness of the room by automatically sealing the bags to prevent exposure to bad smells.
Perfect for smaller spaces and tight corners, the Townew T Air Lite contains 25 4-gallon-size bags with intelligent control and the same one-press automatic sealing technology. While the overload function is manual on the T Air Lite, its open-top design allows for quick easy access, making it an ideal choice for kitchens and home offices. High-density energy cells in the battery provide up to 40 days of use on a single charge.
"TOWNEW T Air Lite is small, but mighty. A waste bin built with the same self-sealing technology you know and love, designed for smaller spaces. With a larger capacity, and a wide and open top barrel, dealing with trash becomes a little less messy, even on the good days."
Townew has successfully won various valuable awards and certifications, including the Germany Red Dot Design Award, the American CES Best of Innovations Award, and the CGD (Contemporary Good Design Award) Golden Award. The company remains at the forefront of innovation and design, bringing to life exciting new products that push the envelope. To learn more, please reach out to Townew via the contact info below.
Media Contact
Company Name: Shanghai Townew Intelligent Technology Co., Ltd
Email: Send Email
Address:4th Floor, Building 1#, No.899 Dan gui Road
City: Shanghai, 201203
Country: China
Website: https://www.amazon.com/dp/B0B2RNS4VT