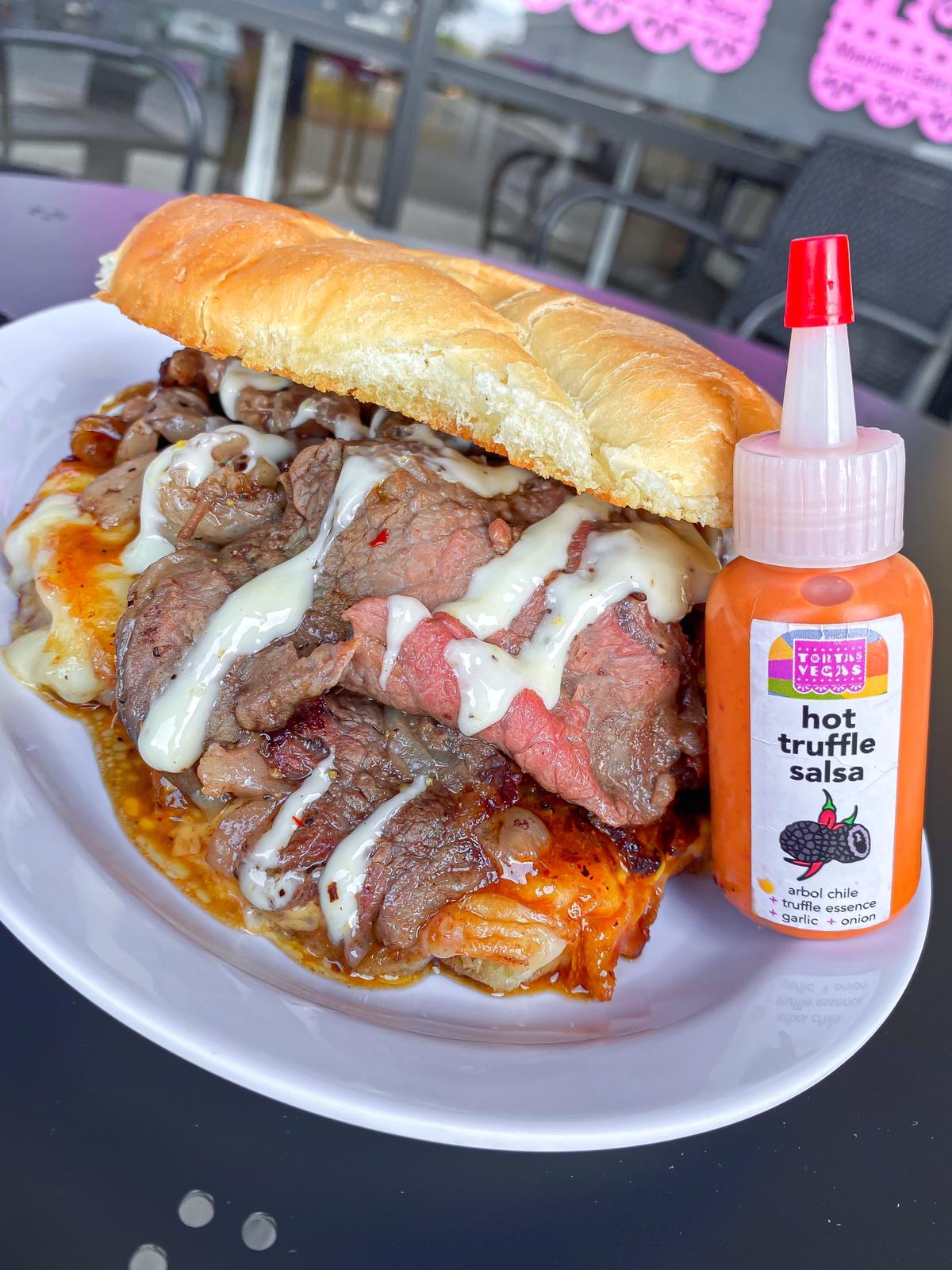 Authentic contemporary Mexican food business, Tortas Vegas™, celebrates their first anniversary with a special dish from the Renowned Chef JC Pavlovich
The $30 Rib Eye Anniversary Torta which will be the hallmark of the 1st anniversary celebration includes 8" Telera bun, 12 Oz Sous Vide Ribeye Roast, Modelo Especial Caramelized Onion, and Truffle Aioli. Other parts of the sumptuous meal include 5 kinds of cheese, hot truffle salsa, and of course, torta au jus (torta dip).
Tortas Vegas™ was founded with the goal of promoting Mexican food culture by providing lovers of good food with authentic bold flavors Mexican food. The restaurant has become increasingly popular in the last 12 months as a source of delicious Mexican dishes. The Mexican eatery is set to celebrate its first anniversary on May 22, with a very special dish – The $30 Rib Eye Anniversary Torta, prepared by Chef JC Pavlovich, who is known for adding a contemporary twist to traditional Mexican recipes.
Traditional Mexican cuisine is a thing of pride in Mexico and a major part of the country's culture. This claim has been substantiated over the years, with UNESCO adding Traditional Mexican Cuisine to the Representative List of the Intangible Cultural Heritage worth preserving. Still, millions of Americans have not enjoyed authentic Mexican food and have only tried an Americanized version of it that does not deliver the real Mexican eating experience. This led Jorge Manon to create Tortas Vegas™ and bring to Las Vegas Valley a true Mexican eating experience, with a focus on Mexican Tortas.
Tortas Vegas™ is an order-at-the-counter fast-casual concept with a pleasant atmosphere as well as colorful and tasteful decorations. The restaurant serves Mexican food and drinks made from the scratch using fresh ingredients. All your senses transport you to Mexico.
Compared to Tacos, Tortas are not particularly famous in the United States even though the history of Tortas dates far back to 1520. Away from the history of the delicious sandwich, there is a unique feeling with every bite of a Torta from Tortas Vegas™ that is inexplicable. Every bite lets you enjoy a different layer of colorful flavor. Served on an oblong, crusty white roll called Telera, Tortas come in different versions and remain a staple of everyday living in Mexico but Tortas Vegas™ takes Tortas and all its dishes to a different level, one you can only achieve with a Chef's careful curating of all the ingredients.
Tortas Vegas™ brings to the US the same experience that consumers might enjoy dining in a restaurant in Jorge's native Mexico City. The restaurant caters to the diverse needs of different clients, with services including dining in, takeout, and Fiesta-to-Go™ Catering Boxes for large gatherings.
In addition to providing delicious Mexican meals and drinks, Tortas Vegas™ also has the "Mercadito," where they offer Mexican merchandise such as jewelry and t-shirts, toys and games, house decor, and branded products. The unique features of Tortas Vegas™ have helped increase the restaurant's popularity and acceptance in a relatively short while.
For more information about Tortas Vegas™, please visit – www.tortasvegas.com.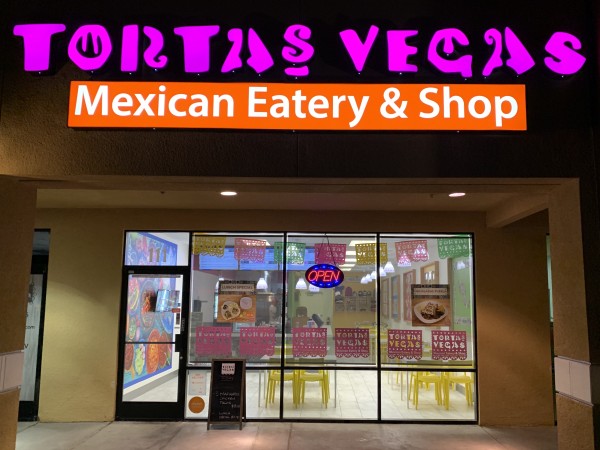 Media Contact
Company Name: Tortas Vegas™
Contact Person: Beatriz Felix
Email: Send Email
Phone: +1 702 913 5343
Address:10890 S Eastern Ave, Suite 111, Henderson, NV 89052
Country: United States
Website: www.tortasvegas.com