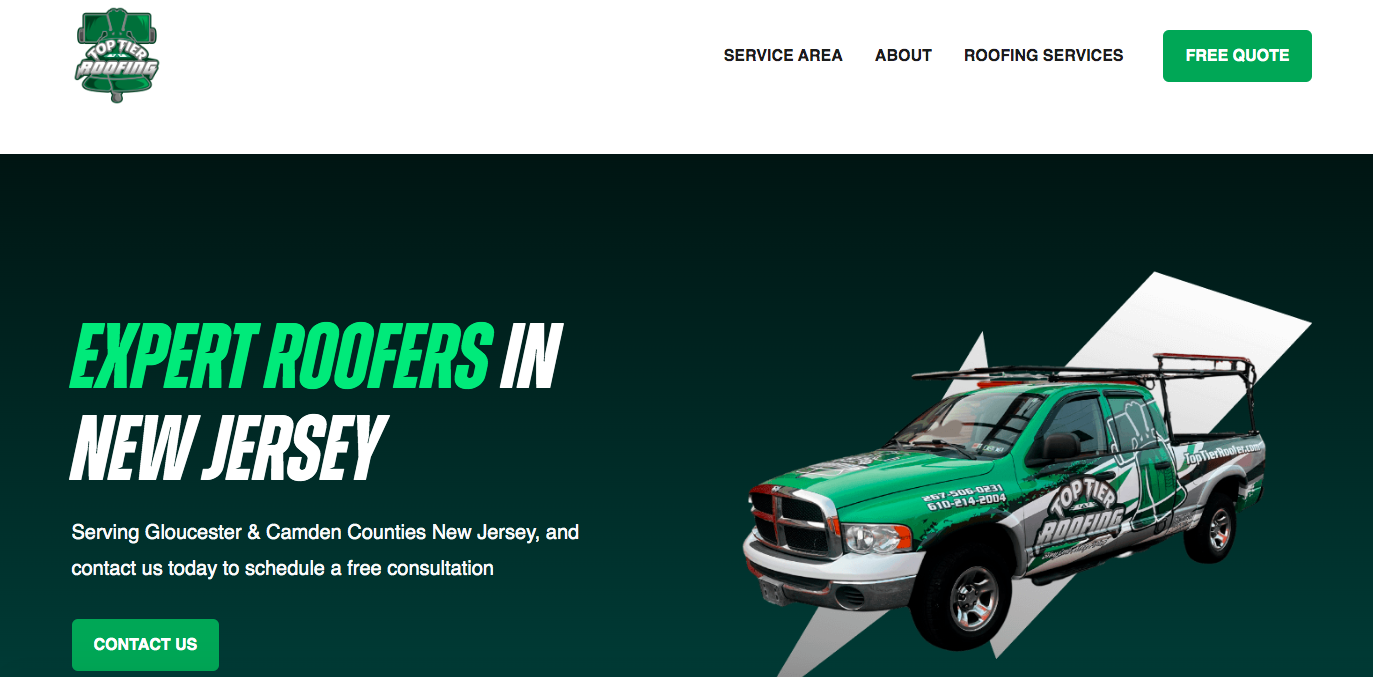 Top Tier now serves the great state of New Jersey with the same professional service which they have offered to neighbors across the bridge in Philadelphia. The new website helps to support Top Tier's operations and provide local 5 star service to the South Jersey area.
Top Tier Roofing, a Philadelphia based roofing company, is now proud to be able to provide the same services in New Jersey. Top Tier Roofing has built a reputation for good work and speedy service. This brand has been able to rapidly grow and expand into the Garden State, allowing New Jersey residents the chance to see what their neighbors in Philadelphia have been able to take advantage of. Top Tier has become an established brand and the expansion only highlights the success that the company has had and continues to successfully manage.
Top Tier's New Jersey website has recently launched, where New Jersey residents can see all of the services that Top Tier Roofing is able to provide and how they can get in contact with Top Tier Roofing. If you're someone who's interested in finding out more about Top Tier Roofing, the website will allow New Jersey residents to learn more about the company and their success in Philadelphia. Top Tier Roofing wants to be able to show you why they've built an impressive brand in Philadelphia and convince you that they can be your roofer in New Jersey. They offer the same great services that they've offered to Philadelphia residents at the same high quality. Top Tier Roofing's rapid expansion has been fueled by their customer service, quality of work, and the high level of care that they put into their work. It's an exciting time when a highly sought after company is able to offer their services in a new area and now New Jersey residents will have the opportunity to take advantage of having this offered to them. Top Tier has a great team that is happy to answer any questions that any new customers may have.
To help back their claims of being a "top tier" roofing company, Top Tier has dozens of 5-star reviews on Google from satisfied customers that are excited to boast about the work that was done for them. Top Tier brings that experience to New Jersey, excited to continue to build their brand for an entirely new market. This expansion is a well-calculated move that Top Tier Roofing has been able to properly plan out and allocate the correct resources for, so that they can properly service and satisfy their new customer base. They've been so many people's go-to roofers in their time of need, now New Jersey residents have the opportunity to see what the hype is about.
Media Contact
Company Name: Top Tier Roofing
Contact Person: Robert Irwin
Email: Send Email
City: Washington Township
State: NJ
Country: United States
Website: toptierroofer.com/