For the 4th year in a row, TopSearchFirms.com has named the "Top Executive Search Firms" in the nation. "This year, we have identified executive search firms that specialize in sales and marketing executive search."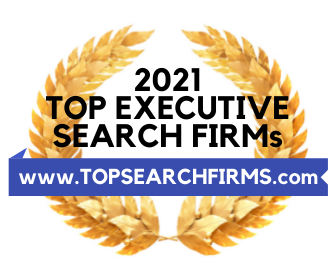 According to the Wall Street Journal: "Demand in 2021 for sales roles has shot up as companies emerging from the pandemic switch to growth mode."
Finding experienced sales and marketing leaders, specifically Chief Revenue Officers, Chief Marketing Officers, VP Sales and VP Marketing, for private, public, pre-IPO, and venture backed companies is more important than ever. Further areas of expertise include, B2C sales, B2B sales, SaaS, software, technology, enterprise sales, demand generation, digital marketing, product marketing, public relations and communications.
ZipRecruiter, an online job platform, shows the number of sales roles advertised has risen steadily in 2021, up 65% to more than 700,000 open positions around the U.S., after big layoffs decimated the field at the outset of the pandemic a year ago.
Winning the distinction of "Top Picks for Sales and Marketing" includes Peak Sales Recruiting and Cowen Partners Executive Search who specialize in sales and marketing leadership searches.
The 2021 honorees were listed as follows for their work in sales and marketing executive search.
Peak Sales Recruiting

Cowen Partners Executive Search

Lucas Group

On Partners
The list of "Top Sales and Marketing Search Firms" is meant to be a resource for companies and HR leaders seeking to understand the complexities of the executive search/ recruiting industry. Their research offers prospective employers a comprehensive look at the top sales and marketing search firms by offering resources, opinions, and rankings as a guide to helping you choose the best firm to meet your executive search needs. They do not accept payment from executive search firms for inclusion on their lists, they do accept input and feedback from firms on the list. They do not accept advertising from industry partners, vendors, suppliers, and employers.
The rankings noted on this site are deemed reliable and cannot be guaranteed as some of the data is provided by firms ranked on the list, and such data, especially in the case of privately held companies, cannot be exhaustively verified.
Media Contact
Company Name: TopSearchFirms
Contact Person: William Murphy
Email: Send Email
Country: United States
Website: https://topsearchfirms.com