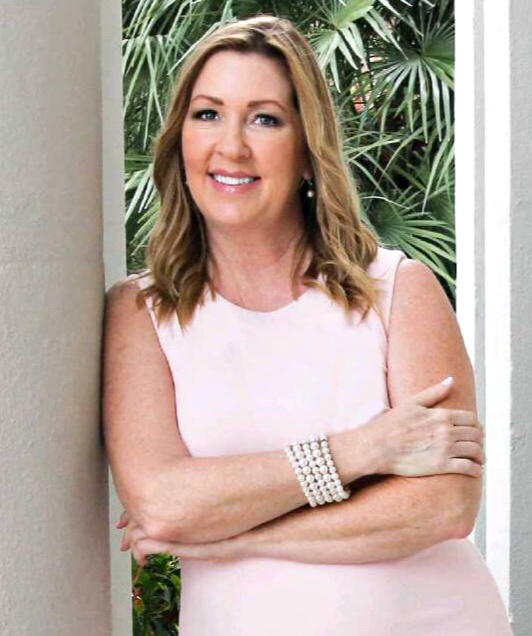 "The Girl in the Garage: 3 Steps to Letting Go of Your Past," the #1 self-help book on Amazon by Sharon Hughes, launched on January 2nd, 2020.
Los Angeles, CA – How often can one say they've read a truly powerful book? Sharon Hughes, a leading identity coach, released one of the most powerful self-help and personal growth books, The Girl in the Garage: 3 Steps to Letting Go of Your Past on January 2nd, 2020.
Today, many people have stagnated in their personal and professional growth, not because they do not have the right skills, but because their past holds them hostage. The Girl in the Garage: 3 Steps to Letting Go of Your Past is the perfect projector that illuminates the healing available and further unleashes the power to dismantle the shackles of the past for a new, emotionally healthy life.
The Girl in the Garage: 3 Steps to Letting Go of Your Past is a non-fiction masterpiece with Christian- and neuroscience-derived themes such as spiritual healing and creating new neuropathways to support wellbeing. It takes the reader through the traumatic experiences that the author, Sharon Hughes, went through for years before waking up in a garage seven hours after being drugged at a Halloween party. Hughes gives a moving account of a unique connection with God and the incredible journey of healing that demonstrates one thing: no matter how dark the past is, God's healing can light a new path.
The book is a passionate voice that will make people take a moment and look back at their lives and ask, "What do I believe about myself?" Hughes shares her own experiences vividly, not to sensationalize her story but showcase God's healing power and how that healing power can help those who have been abused, exploited, or broken-hearted find their voices, love who they are, and let go of their pasts.
Some of the powerful lessons in the book include:
How personal beliefs impact choices.
The primary keys to letting go of the past, for maximizing both personal and professional growth.
God is FOR you, not against you, and why it is important and oftentimes necessary to challenge the religious status quo that incites fear and shame.
The power of choice and how you can use it to advance every area of their life.
How to tackle the challenging questions, "What if you're not who you think you are? Who would you be if you stopped believing lies about yourself?"
How unhealthy behaviors, beliefs, and patterns show up in a person's life and how to break out of them.
How to set healthy boundaries, enforce those boundaries, and make good, values-based decisions overall.
These lessons have made The Girl in the Garage: 3 Steps to Letting Go of Your Past rated #1 on Amazon in "New Releases – self help > inner child" based on pre-orders alone.
Sharon Hughes has walked through traumatic experiences and mastered the art of helping people focus ahead and heal as opposed to letting the past define them. Romantic Homes Magazine recognized Sharon Hughes for her work in leading entrepreneurial events for women and described her as the woman to watch!
Hughes is a certified Life Coach, P.O.S.T Certified Chaplain, Critical Incident Stress Debriefer, and the host of the Living A Limitless Life podcast. Her life is a mirror and a powerhouse that everyone can turn to for strength, no matter how hard the situation is.
To get to know Sharon Hughes and benefit from the life-changing insight in her book, don't delay: make sure to order a copy of The Girl in the Garage: 3 Steps to Letting Go of Your Past, available everywhere quality books are sold.
Media Contact
Contact Person: Sharon Hughes
Email: Send Email
Phone: 714-924-4796
Country: United States
Website: https://sharonhughes.net/