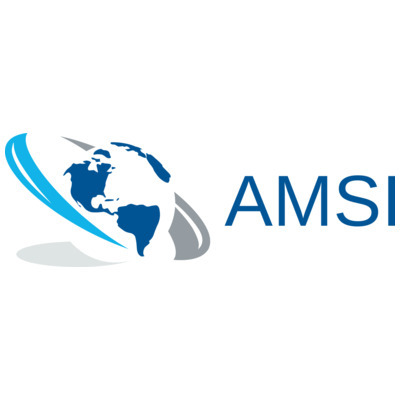 AMSI LLC, top business management, account receivable servicing, and financial education company is set to launch its new location in Atlanta, within a posh 30,000 square foot space at The Shops in Buckhead Atlanta.
The company operates across industries and geographies as one integrated, the multifunctional team with a holistic coverage of several vantage points between business and consumer transactions, geared toward transformational result for its clientele, providing core services such as business formation, website design, business compliance, account servicing, branding, and advisory.
The office boasts professional, yet, social, gearing toward a modern-day clientele with functional expertise and a range of perspectives to spark change through leading-edge management consulting. AMSI's team is surrounded with inspiration beyond a typical box office allowing full creativity and uncensored talent to flow for the benefit of its clients.
Speaking about their services, the company C.E.O., Anna Cirilli, said: "We help clients with total transformation — driving complex change, enabling organizations to grow, building competitive advantage, and driving bottom-line impact. We plan to inspire business owners and future business owners that their dreams can become a reality, without the cost of their souls".
Anna Cirilli is well-versed and experienced in business with years in Education, Finance, and Real Estate. She's armed with a diverse resume and lifestyle that bridges the gap within the business world, using all areas of her expertise to help new and current business owners to succeed.
Perhaps, a testament to Anna Cirilli and her team's craft is the massively successful transformation of B.E.D. Restaurant and Nightclub in Miami during its relaunch in 2010. With AMSI LLC's touch of excellence, B.E.D. was ranked high amongst the world's top nightclubs. Introducing T.V. series within its venue, such as Jersey Shore, Keeping up with the Kardashians, N.B.A. Housewives, and Food Network (X-treme Dining), making B.E.D. once again a worldwide success.
Initially starting in Colorado in 2006, and now expanding its headquarters to the fastest growing city in Atlanta GA, AMSI LLC, is not resting on its laurels yet, as plans are already underway for a launch in London, UK, by 2021. Complemented by its budget-friendly services, with uncompromising value and production, this firm is an all-in-one stop from starting a business, to funding the company and expanding towards the future.
Media Contact
Company Name: Applied Management Solution LLC
Contact Person: Anna Cirilli
Email: Send Email
Phone: 404-736-7131
Country: United States
Website: www.amsillc.com