THINKDRIVER makes vehicle diagnosis easier, allowing users to get detailed diagnostic report on the smartphone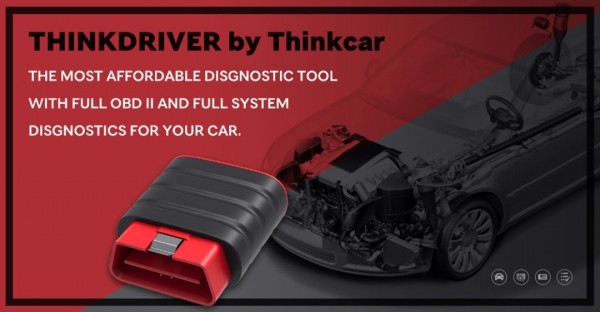 Kickstarter is today the launchpad for THINKDRIVER, an intelligent vehicle scanner that allows any non-expert car owner to instantly know whether they should be aware of any issues with their vehicles. As a portable, compact, and super reliable professional-level scanner, THINKDRIVER allows users to test any emission related problems. What's more, it also detects if there is any fault code and clear the code.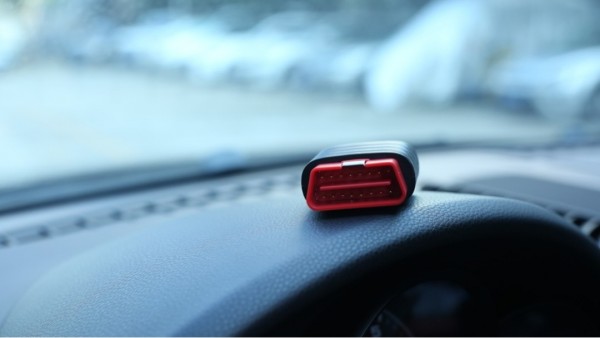 "At THINKCAR TECH, we've been developing cutting-edge applications for car diagnosis solutions for years, and we've already launched two successful tools via Kickstarter. And we are proud to say that this is by far the best tool we created," stated Eric, founder of THINKCAR TECH, the company launching THINKDRIVER.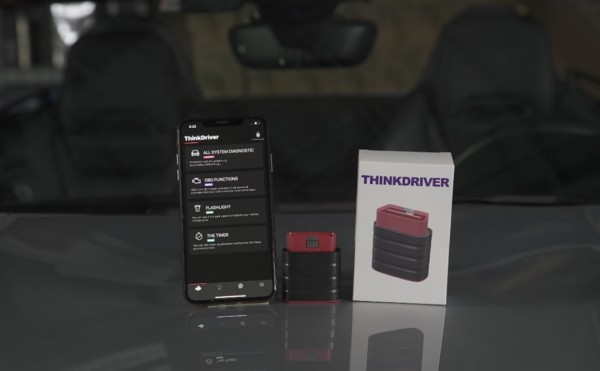 Unlike similar products available on the market, THINKDRIVER offers exclusive features that turn the device into a phone-based car scan device for any person with no mechanical skills. The sensor is plugged into the OBD port of the user's car and will automatic recognizes the vehicle's VIN, the vehicle's information, troubleshooting code clearances, and displaying a real-time data stream of the car's status through a combination of easy-to-understand charts.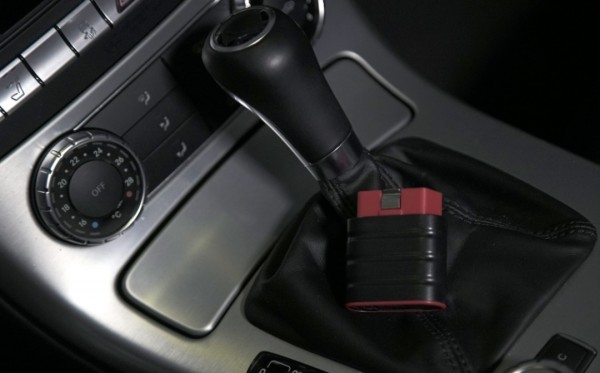 THINKDRIVER checks the car's body controller, vehicle controller, transmission, door controller, engine, brake anti-lock, instrument system, airbag, electronic assisted steering, and other aspects It is even designed to easily provide the chance of running a 0-100km/h acceleration test, which the vehicle can be fully and perfectly scanned.
THINKDRIVER supports OBD II protocols, working with any vehicles after 1996, and covering more than 105 vehicle brands. The device's 'Full System Diagnosis' scans and reports on the different systems, such as ABS, ECM, PCM, BCM, DCM, TPM, EPS, and ASS. At the same time, all this data andresults are presented on the user's phone, through THINKDRIVER App, which works with both Android and iOS system.
Some Tips of Using THINKDRIVER
1. Eliminate the Guesswork: To test whether your vehicle's exhaust reaches the standard.
2. Go Safe: To check whether your vehicle has any safety risks.
3. Clear Code: You can instantly detect and clear any fault code and read the live vehicle data stream from THINKDRIVER App.
4. DIY Easy Testing: To conduct a 0-100 km/h acceleration test on your vehicle.
5. Community-Supported: Reach out to THINKDRIVER's interactive community to get maintenance insights and ask for help when something is difficult to repair

THINKDRIVER is available at a special price of $10,000 on Kickstarter. Delivery is expected in June 2020.
Press kit is available for download here.
Features:
Compact, convenient and resistant scanner and works with smartphone
Full vehicle scan with manufacturer codes
Full OBD II functions
Full system diagnostic scans and reports on the different systems – ABS, ECM, PCM, BCM, DCM, TPM, EPS, and ASS
Supports more than 115 car models
Live data stream of the full vehicle system, creating charts of the combined data
0-100 km/h Acceleration Testing
Supports any vehicles after 1996 with OBD II (on-board diagnostics) protocols
Automatic VIN recognition

About Thinkcar Tech Inc
Thank you for using www.freepdfconvert.com service!
Only two pages are converted. Please Sign Up to convert all pages: https://www.freepdfconvert.com/membership
Media Contact
Company Name: Thinkcar Tech Inc
Contact Person: Eric
Email: Send Email
Phone: +1 833 692 2766
Country: Canada
Website: http://www.mythinkcar.com/