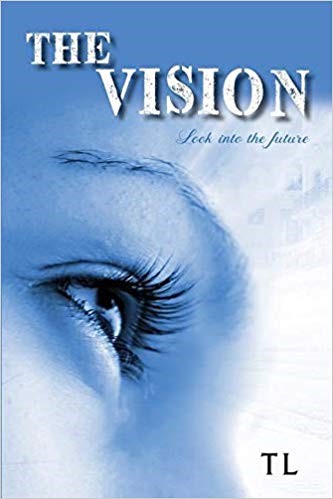 Detroit, Michigan – August 20, 2019 – It's quite an exciting combo when a book conflates thriller tenets with events that took place in real life. Realism has its pull, and when combined with elements of action and adventure, it goes to the next level in storytelling. "The Vision: Look Into the Future" by Tony Love aka TL is a compelling genre of fiction, non-fiction, and drama – the urban novel is suffused by a fatally attractive story that incorporates actual events smoothly interspersing with fiction and a great deal of action-packed narrative that is also filled with some tremendous story over-the-top histrionics.
"The Vision: Look Into the Future" involves the lives of several individuals who lead different lives bestowed with the much-coveted ability to look forward. Tony Love had communicated, via the book that each and everyone has a purpose of discovering, fulfilling, and living the meaning of their existence, wondrously purposeful in itself. By authoring "The Vision: Look into the Future," Tony Love makes it known that deep soul searching will result in ways to reach out to the future and have things taking shape in the present veracity.
The characters in "The Vision: Look into the Future" have a lot of connections to real-life traits – and that is so because the authorship of Tony Love in this book is very close to real-life characters. Tony Love has this to say about "The Vision: Look into the Future," The book takes the time to walk you through the dos, and the don'ts. It's the inspiring of being purposeful in life, to have a reason to get out of bed every morning and go out there and fulfill your calling. That's very important in my opinion, to have a constant thirst to be useful – we are dead while being alive if that thirst is not quenched. The book also expresses the lives of a few people who thought they had things figured out but didn't in actuality."
Tony Love hopes "The Vision: Look into the Future" will leave readers to introspect towards upcoming times and endeavor deeds that help purpose of life fulfillment.
About the author
T.L believes there is a purpose for everyone in the world; there is a reason or something to be learned from every experience we encounter. He believes when a person removes all doubt and makes up their mind to succeed at something, nothing is impossible. He is convinced that most people can achieve things they thought were impossible if they are given the right teachings, incentives, love, and motivation. He believes we should all encourage everyone we meet. We may be the person that helps another make up their mind to reach higher.
For more information, visit Amazon book link https://www.amazon.com/Vision-Look-Into-Future/dp/1950540693/ref=sr_1_1?keywords=9781950540693&qid=1556815389&s=gateway&sr=8-1
Website: http://tonylovesvision.com/
Social Media Accounts:
Facebook: https://www.facebook.com/T-L-Vision-198515831035656/
Twitter: https://twitter.com/authortlvision
Tumblr: https://authortlvision.tumblr.com/
About Toplink Publishing
Toplink Publishing offers highly scalable platforms that are growing quickly, positioned to become the global leader in accessible and strategic publishing and marketing solutions. For new book/books to publish or publicize one's published work, contact by calling 1-888-375-9818.
Media Contact
Company Name: Toplink Publishing
Contact Person: Tony Love
Email: Send Email
Phone: 888-375-9818
City: Kelly
State: North Carolina
Country: United States
Website: https://www.toplinkpublishing.com/