The Strange Story of Stanley Suspect by JC Compton is a Supernatural suspense book with a Transgender protagonist.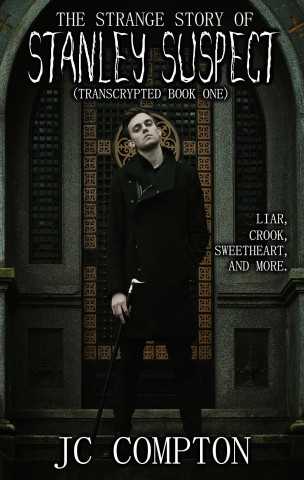 JC Compton, the renowned author of LGBTQ+ fantasy and sci-fi novels, launched the much-awaited "The Strange Story of Stanley Suspect" on October 14th. As the TransCrypted Book #1, this one-of-a-kind story will introduce readers to a one-of-a-kind transgender main character in a tale that will keep them on the edge of their seats.
The story revolves around Stanley Suspect, an extraordinary paranormal investigator with a unique story. Residing alone in London alongside his three resident ghosts, this young transgender man holds a disdain for Christmas and carolers. Although he possesses the ability to exorcise a poltergeist or engage in tea time with departed loved ones, his life is still filled with uneasiness.
Plagued by disconcerting nightmares of his childhood residence and an unresolved homicide, Stanley's most profound aspirations revolve around a stroke of serendipity or a thrilling expedition capable of liberating him from the grip of his anxieties and financial burdens. Destiny beckons when a captivating succubus clockmaker embroiled in a criminal web seeks his aid. As they embark on a voyage to Scotland, encountering enigmatic and magical creatures along their path, Stanley's past resurfaces, laying bare the dark misdeeds of both himself and his father and revealing an unforeseen destiny.
Deceptive, shrewd, tender-hearted, and eternally youthful in spirit, Stanley Suspect extends an invitation to readers into an enigmatic underworld of topsy-turvy realities. But can trust be placed in him? Amidst the presence of ghosts, demons, formidable women, and whimsical fairy beings, readers may find themselves compelled to become advocates of discernment, navigating the intricate labyrinth of the human psyche.
This Halloween, "The Strange Story of Stanley Suspect" emerges as the quintessential read for enthusiasts of supernatural thrillers. With a transgender protagonist and suspense narrative, this captivating book promises to keep readers engaged till the end.
"Bring out your Ouija boards and dust off your demonology books. Once you're past the point of no return, there is no turning back," said JC Compton.
To learn more, visit:
Amazon Universal Link: https://mybook.to/stanleysuspect
AllAuthor: https://allauthor.com/author/jccompton/
Spectrum Books: https://www.spectrum-books.com/jc-compton
About the Author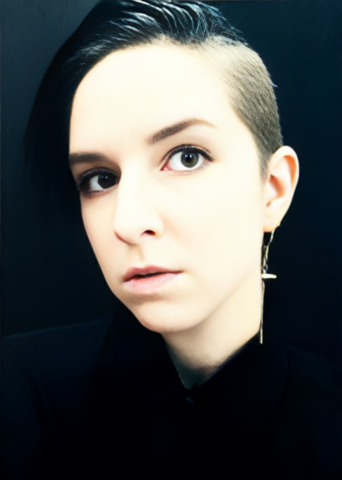 JC Compton, a renowned author, is celebrated for their LGBTQ+ fantasy and sci-fi novels, including the beloved "Undertakers Inc." series. Spectrum Books has proudly published Compton's works. "The Strange Story of Stanley Suspect" marks the inauguration of the TransCrypted series, a groundbreaking venture featuring transgender, nonbinary, genderfluid, or intersex protagonists in the realm of the supernatural.
For updates, follow JC Compton on Instagram: @jccomptonauthor
Media Contact
Company Name: JC Compton
Contact Person: JC Compton
Email: Send Email
State: Washington
Country: United States
Website: www.facebook.com/oniyuri28