"The Amazing J. Nicole – Untangled Mirror," to premiere at the popular AMC Theatre in Las Vegas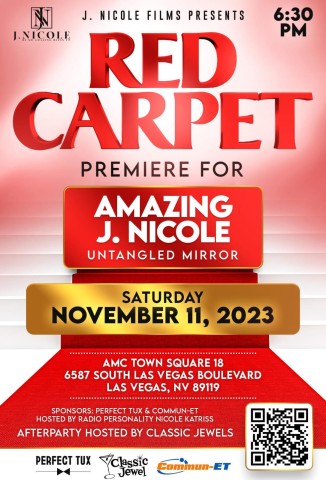 J. Nicole has taken a giant step towards inspiring millions of people, especially women across the globe, as she tells her story in the movie titled The Amazing J. Nicole – Untangled Mirror. The drama is a mind-blowing piece that takes viewers into the world of a divorced Black mother of three as she juggles being a stylist that must ensure her clients are satisfied – mentally and physically, and dealing with her personal battles with relationships. The Amazing J. Nicole – Untangled Mirror shows how she defies all odds to become successful for herself and the people around her. In a related development, the red carpet premiere of the movie will hold at the prestigious AMC Theatre in November 2023.
It can be difficult trying to cope with divorce and it is even more challenging for black women due to several social and environmental factors. The case of J. Nicole was not particularly different, as she is faced with dealing with the challenges that come with mothering three kids while also navigating the tough business world to ensure her work is amazing. However, J. Nicole was able to show her determination to overcome any obstacle and make the best of every situation, as evident in the masterpiece titled The Amazing J. Nicole – Untangled Mirror.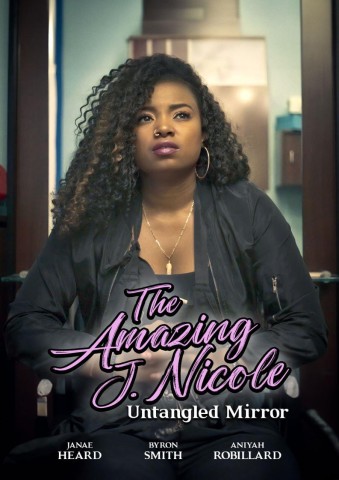 J. Nicole has personified the experience of an average divorced black mother, putting out her story to inspire others in a similar situation, with the hopes of turning the movie into a series. The Amazing J. Nicole –Untangled Mirror also reveals the complexities involved in deciding on whether to stay in a toxic relationship or leave, especially after a failed attempt at marriage. The independent project is written, directed, and produced by Janae Heard, ensuring the authenticity of the story that millions of people worldwide can relate to.
The movie premiere will be held at AMC Town Square 18, 6587 South Las Vegas Boulevard, Las Vegas, NV 89119 on Saturday, November 11 from 6:30 PM to 9:00 PM PDT. The event offers an opportunity to enjoy the captivating visuals and thrilling storyline of the movie as well as meet the fantastic crew behind the successful making of The Amazing J. Nicole.
To learn more about The Amazing J. Nicole – Untangled Mirror and how to get tickets to the premiere of the movie, visit – https://theamazingjnicolefilm.square.site/. The Amazing J. Nicole – Untangled Mirror also enjoys a growing online community across social media, including Facebook, YouTube, and Instagram.
Media Contact
Company Name: J. Nicole films
Contact Person: Janae Heard
Email: Send Email
City: Henderson
State: NV
Country: United States
Website: https://theamazingjnicolefilm.square.site