The American romantic country duo, Poppyris consists of Mike Lusk and Deedee O' Malley. They will soon be performing their amazing tender melodies. Songs like "Why the Hell Knot will be played for everyone to enjoy." The show starts on January 9, 2020. These two American charming country duet make a wonderful match. Jointly they build a contagious mix of a passionate audience that never gets enough.
"All our incredible fans are invited to this superb performance. They will get to witness first-hand the performance of our exceptional passionate hit songs," notes Deedee O'Malley.
Deedee O' Malley and Mike Lusk merged and formed Poppyris in Nashville, Tennessee in, 2016. They were initially backdrop harmonies for many reputable artists. Some of these artists include Willie Nelson. Kenny Rogers, Martia McBride, LeAnn Rimes, Chris Cagel, Stephen Bishop, Glen Campbell, Keith Urban, Garth Brooks, Miranda Lambert, and so many others.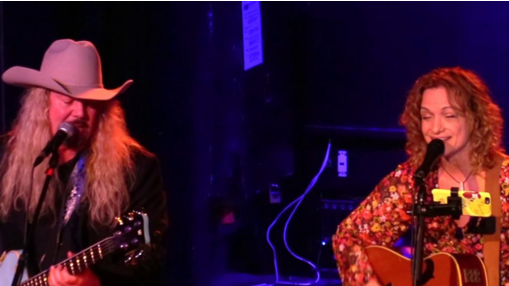 In the music video of "Why the hell knot." The two sang melodiously while staring directly at each other's eyes. They expressed genuine passion in the recording studio and on stage, pouring out their heart to each other. Their love for one another is evident. They showcased all these love and passion to the audience. Which is totally entertaining and lovely to watch. To watch the video of "Why The Hell Knot" please visit: https://www.youtube.com/watch?v=z2Z5e97IGx4
The Poppyris search their soul for inspiration. They search for something so touching and real to them. When writing their music they bear every story to the table, hiding nothing. Not all artists can do this. Some artists can write, but they can't tell the truth. Also, their inspiration is drawn from everlasting love. A relationship that has lasted for long. An affair where two lovers go through a lot but still stick it out together.
The Poppyris music is upbeat, fun, romantic, timeless and catchy. They have done many concert and performance around the United States. They have played the Mockingbird Theatre in Franklin Kulaks Woodshed in Los Angeles and other private parties. They are also planning to open for major country acts like Reba, Rascal Flatts or Brett Elderide on the road.
About Poppyiris
Poppyiris, American romantic Country duo, come together to perform timeless romantic love songs like "Why The Hell Knot." Together, they create an infectious blend of soulful harmony that listeners can play over and over again.
For more information please visit: https://www.poppyirismusic.com
Media Contact
Company Name: Lyriplex
Contact Person: Kevin Spencer
Email: Send Email
Phone: 866-872-3460
Country: United States
Website: lyriplex.com