Save the date: May 27th 2016.
Remember the place: Jailbreak Live Music, the one and the only 'cult venue' in Rome!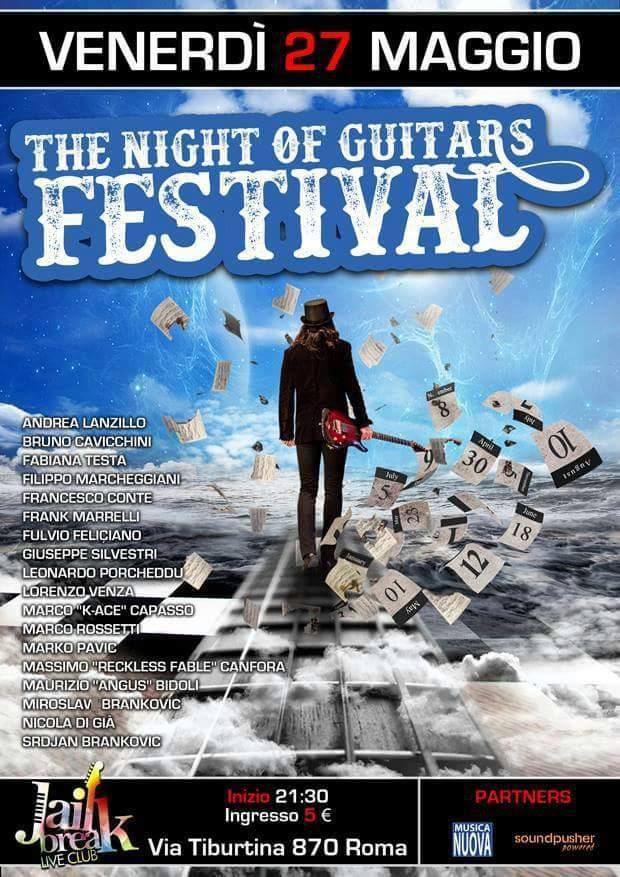 The name of the event, simply is: The Night of Guitars!
'Cause in one night only you may have the privilege to be part of an unique show involving amazing Guitarists as (rigorously in alphabetical order):
?Alessandro Riccardi
Andrea Lanzillo?
Bruno Cavicchini
Fabiana Testa
Frank Marrelli
Filippo Marcheggiani
Francesco Conte
Fulvio Feliciano
Giuseppe Silvestri
Leonardo Porcheddu
Marco K-Ace Capasso
Marco Rossetti
Marko Pavic
Massimo Reckless Fable Canfora
Maurizio Angus Bidoli
Miroslav Brankovic
Nicola Di Gia
Srdjan Brankovic
?Vukasin Rodic
?Anyway, not just awesome Guitarists; Also other unbelievable artists as Dario Esposito (drummer also in Il Balletto di Bronzo), Nikola Mijic (singer of AlogiA, Expediition Delta, Eden's Curse), Marco Fiormonti (bass player in too many great bands to be named all!)? and also members from: Banco del Mutuo Soccorso, Deelay, Effemme, Fingernails, Pavic, Sailing to Nowhere, Trifecta, Musicphobia, Heavy Star, Fabi's Blues Band
On stage, with their friendly presence and talent: the two hosts Eugenio Stefanizzi and Francesca Flati and other stunning talented musicians as: Damir Rapone, Marko Milojevic, Matteo Rossetti, Mladen Gosic, Fabietto Pugliese and… more!
Great brands will support the event: Chianti Rock, Dolphin's Sound Effects, Guitex Guitars
And magazines (Axe Magazine and others) webzines (Rock by Wild and others), radio stations, are offering their precious contribution.
In particular we need to mention the great work of Mirella Catena who is sharing – via Over The Wall Radio Show and Rock & News – weekly updates of the event and interviews of every Artist.
Also the Artistic Director and General Manager of the venue, Angelo Mercuri, talked to our microphones and said "During the latest years, Jailbreak Live Club has been the stage for top artists of the national and international scene:
Leon Hendrix, Vinnie Moore, Mike Terrana, Uli Jon Roth, Eric Martin, Kee Marcello, AlogiA, Pavic, Expedition Delta…?and more!?
"Since 2001 we are a cult venue in Rome, home for musicians, temple of Rock."
Last but not least, the show will be enriched by the release party of an exclusive preview of the upcoming Expedition Delta album out that day for the US Label Perris Records.
For those about to Rock…
For those who love great music…
You all: you've been alerted.
Save the date: Friday, May27th…
Save the venue: Jailbreak Live Music in Rome and…
Be there!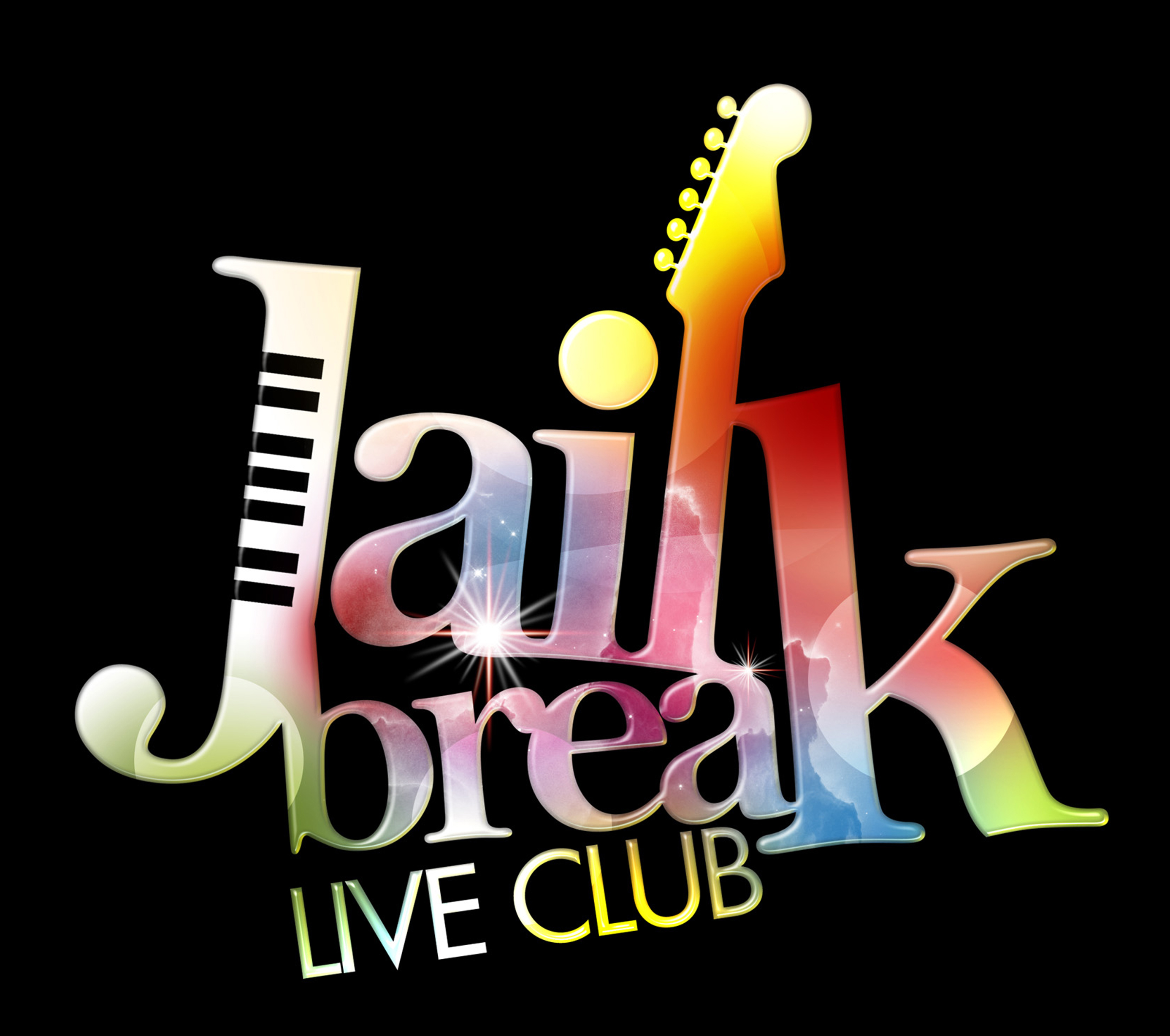 Media Contact
Company Name: Live Music Club
Contact Person: Jailbreak
Email: Delta.Submissions@gmail.com
Phone: 06-4062768
Address:Via Tiburtina 870
City: Roma
Country: Italy
Website: http://www.jailbreakliveclub.it