Toronto – January 9, 2020 – Is LIV at the Fontainebleau Miami Beach Hotel really worth all its hype? The Next Music Generation team recently visited this hot and happening Miami nightclub for the Diddy gig, and have published a detailed review.
The Next Music Generation platform will bring insightful reviews throughout this year, so that music and party lovers can avoid the places not to be, and go where real action and excitement awaits them. Recently the team bought VIP passes worth $100 to check out LIV on Sunday, January 5, where Diddy was scheduled to perform.
LIV is all about experiencing the famed Miami nightlife in a grand, 18,000 sq. ft. space with spectacular architecture and high-energy gigs. The lounge ambience blends with that of a nightclub to make the décor a must see place. Every guest also gets to see ample views of all the celebrities, VIPs and the hip Miami crowd. But that's all about it, if one goes by the experience of the Next Music Generation's recent visit.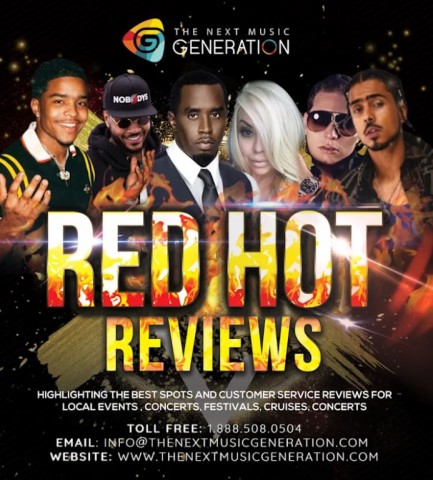 For this event, the top star performers were Scott Storch (who is an American record producer and songwriter); Carmelo Anthony (who is American professional basketball player for Portland Trail Blazers of the National Basketball Association); Sean Combs aka Diddy (who is an American rapper, singer, entrepreneur, record executive and an actor); Justin Combs (son of Sean Combs and an American football player and defensive back); and Quincy Brown (son of the late Kim Porter and a singer who performs under the mononym Quincy).
With so much star power in attendance, one would think the visiting team had the time of their life. Not really. Read the full review of LIV on the Next Music Generation platform.
"With all the attitude at this prestigious nightclub, it had me thinking, 'What is happening?'" writes a team member.
The $100 ticket now appeared rather expensive. The real action began only after 1:30am, especially one Diddy arrived at 2. The star power appeared to have failed here, and the overall mood was boring. Only Diddy's arrival livened up the venue when the crowd went berserk. Only one security guard offered exceptional services and brought some respite from VIP host bad treatment, and the discrimination between normal, average looking females and the curvy, gorgeous ones.
Read the full review of LIV at the Fontainebleau Miami Beach Hotel.
For more information, please visit: www.thenextmusicgeneration.com
Media Contact
Company Name: The Next Music Generation
Contact Person: Maryanne McMullen
Email: Send Email
Phone: 1-888-508-0504
Address:151 Yonge Street
City: Toronto
State: ON
Country: Canada
Website: https://thenextmusicgeneration.com/