A Drive to Raise Over $10 Million in Support of Palestine.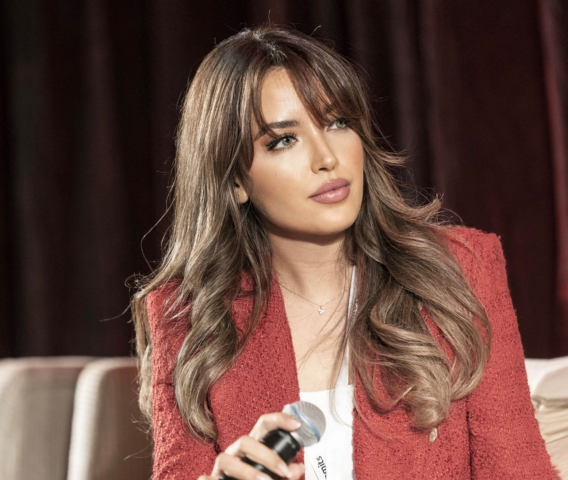 In a heartwarming display of compassion and solidarity, Moroccan-American financial expert and influential personality Hasnae Taleb has joined hands with the Emirates Red Crescent for the Tarahum Campaign. Together, they are spearheading a campaign aimed at providing essential relief to the Palestinian population, particularly those affected by the ongoing conflicts in the Gaza Strip.
The "Tarahum – for Gaza" campaign, which kicked off in the United Arab Emirates (UAE) just last week, embodies the UAE's enduring commitment to humanitarianism and a spirit of cooperation that transcends borders and nationalities. Hasnae Taleb, acclaimed as the 'Shewolf of Nasdaq,' has brought her financial expertise to bear in this remarkable initiative, driven by the simple yet powerful belief that humanity knows no bounds.
The situation in Gaza has been fraught with adversity for far too long, with innocent lives enduring the brunt of ongoing conflicts. Hasnae Taleb, an influential financial expert known for her invaluable insights in the world of finance, now seeks to channel her influence and resources into making a significant impact on the lives of those in need. The Tarahum Campaign is poised to be a beacon of hope for the beleaguered people of Gaza, providing them with vital resources like food, water, and medical equipment.
The Tarahum Campaign is for a humanitarian cause that is not merely a pledge of support; it is a demonstration of unity and solidarity. The campaign is organizing a series of events in Dubai on Saturday, 21 October, and in Abu Dhabi and Sharjah on Sunday, 22 October. The primary objective of these events is to mobilize the power of community and cooperation.
Dedicated volunteers from across the UAE, encompassing both citizens and residents, are actively participating in the campaign. They are collaborating with various public and private institutions, coming together in a spirit of unity to prepare a staggering 25,000 relief packages. These packages will be instrumental in providing essential aid to those who need it most in Gaza.
Hasnae Taleb has set an ambitious goal for the Tarahum Campaign: to raise more than $10 million to support the innocent people in Gaza. This endeavor is a call to action, not just for Hasnae Taleb's followers but for anyone with the compassion and means to contribute to this humanitarian cause.
You can make a difference today by donating to the Tarahum Campaign through the following link: Donate Now.
Your contribution, no matter how big or small, will make a profound impact on the lives of those who are struggling in Gaza. Together, we can be the light that shines through the darkest of times, offering hope, relief, and a brighter future for all.
Join Hasnae Taleb and the Emirates Red Crescent in this noble endeavor. Together, we can bring solace to the people of Gaza, proving that compassion and unity know no boundaries.
Media Contact
Company Name: CB Herald
Contact Person: Manish
Email: Send Email
City: New York
Country: United States
Website: cbherald.com