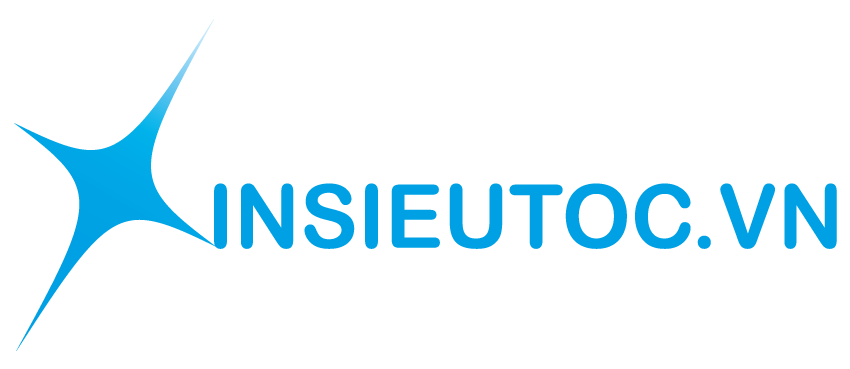 "We are honored to provide the best and most dedicated customer care and advice."
— Pham Dang Hung, CEO
IN SIEU TOC VN Printing is happy to announce that it can now print up to 10,000 products per day for its catalog, brochure, and paper box printing services.
Tân Phú, Hồ Chí Minh, VIETNAM – April 20, 2020 – IN SIEU TOC VN Printing, one of Vietnam's leading printing service providers, recently increased its capacity. As a result, it can now print up to 10,000 catalogs, brochures, and paper boxes per day. The move is part of the company's expansion strategy, which seeks to attract new customers and provide more improved services to the old ones.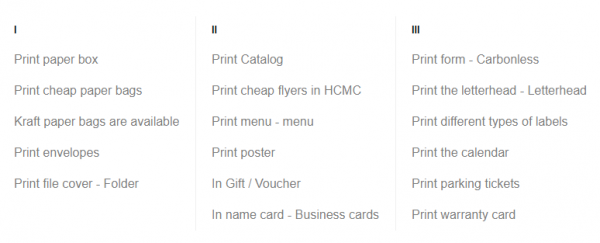 In addition to bulk orders for mass production, clients will still be able to place smaller orders for personal use or small and medium-sized businesses. IN SIEU TOC VN Printing will also continue to offer its highly popular standard package of design and printing services for all other types of products. These include:
Envelopes and stamps
Exclusive calendars
Invitations
Flyers and folders
Letterheads and business forms
Name and greeting cards
Notebooks
Packaging
… and more. Customers can choose from a large selection of ready-to-use templates. They can also have the in-house graphic designers create designs from scratch. In either case, clients get to give their final approval before the order goes for printing.
As always, all IN SIEU TOC VN Printing products come with a six-month warranty. The company accepts both cash and bank transfers. Flexible payment plans, including payment by installments, are available as well. The company is also happy to offer refunds to clients who are not satisfied with the quality of the products.
IN SIEU TOC VN Printing's expanded printing capacity will allow it to continue to provide premium products to its clients in 2020 and beyond. Constant innovation, coupled with excellent customer service, is the key to thriving as a business in today's uncertain economy. In the words of the company's CEO, Pham Dang Hung, 'With modern technology, professional and skilled staff, enthusiasm, and thoughtfulness, our goal is to be a reliable partner of our customers.'
What's more, the company's improved ability to handle large-scale orders is certainly in line with its motto: 'Prestige, quality, mission.' Inspired by those three simple yet powerful words, IN SIEU TOC VN Printing is set to remain one of Vietnam's leading printing service providers.
About IN SIEU TOC VN Printing:
IN SIEU TOC VN Printing is a professional printing service provider based in Vietnam. The company offers a wide range of printing services for products for both personal and business use, including name cards, catalogs, envelopes, brochures, paper boxes, and more. IN SIEU TOC VN Printing is known for its sophisticated products, great customer support, and reasonable pricing plans. Past customers include reputable national and global brands, such as Apollo English Vietnam, Corèle V., Dai-Ichi Life, LIBÉ, Shiseido, and Valentino.
For more information on IN SIEU TOC VN Printing, please contact Pham Dang Hung at sale@insieutoc.vn.
Alternatively, check out the company's website as well as its profiles on:
Facebook: https://www.facebook.com/insieutoc.vn/
Twitter: https://twitter.com/insieutocvn/
Pinterest: https://www.pinterest.com/insieutocvn/
LinkedIn: https://www.linkedin.com/in/insieutocvn/
Medium: https://medium.com/@insieutocvn/
Media Contact
Company Name: IN SIEU TOC VN Printing
Contact Person: Pham Dang Hung
Email: Send Email
Phone: 0903 79 68 29
Address:198/18 Thoai Ngoc Hau Street Phu Thanh Ward
City: Ho Chi Minh City
State: Tan Phu District
Country: Vietnam
Website: insieutoc.vn