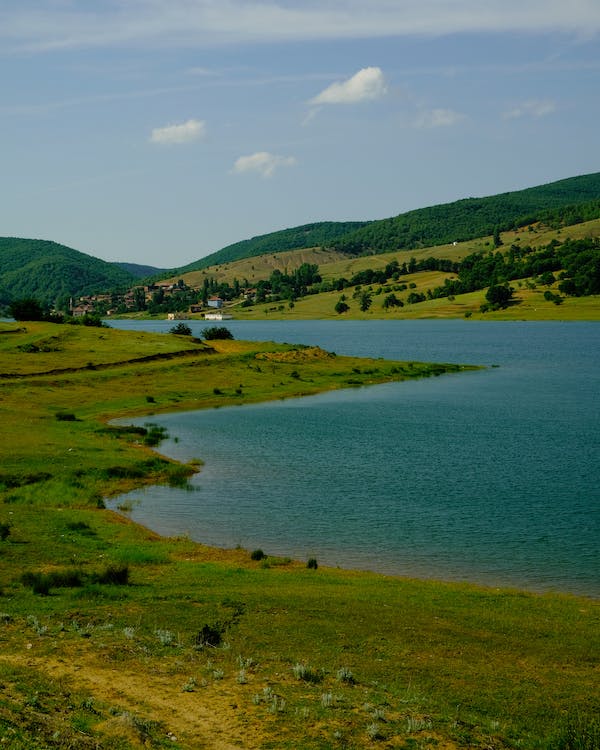 Reimagining MARLTON Golf Country Club
The MARLTON Land Company, a pioneering real estate ownership group, today unveiled plans to transform The MARLTON, a historic golf course and country club just outside Washington DC, with a steadfast commitment to sustainability, community enrichment, and innovation.
The MARLTON Golf Country Club, boasting a rich legacy dating back to 1968, stands as an iconic 18-hole sanctuary in Upper Marlboro, Maryland, cherished by golf enthusiasts of all skill levels.
This ambitious project is expected to span five years, encompassing the development of the newly constructed homes, intended for versatile use, including residential, commercial, and retail purposes within a mixed-use framework.
This visionary endeavor will introduce a host of new amenities, including:
– Five-star dining experiences with a focus on farm-to-table concepts.
– A state-of-the-art fitness center and spa.
– An expansive sports complex.
– An organic farm.
– A gourmet market and winery, featuring a signature rum bar.
– A technology-enhanced driving range.
– A pavilion/amphitheater for outdoor concerts and other events.
The MARLTON project is deeply committed to sustainable practices, incorporating elements such as electric carts, solar power, drought-tolerant grasses, water-saving irrigation systems, waste reduction strategies, and other cutting-edge technologies into its design and operations.
Lindsay Guion, a representative of the ownership group, expressed their mission: "This is our way of giving back. We are dedicated to making a positive impact on the world, and we firmly believe that this transformation has the potential to revitalize the Prince George's County community. We aspire to create a hub for entrepreneurship and innovation, where people can seamlessly live, work, and play – all while upholding a strong commitment to environmental sustainability."
This transformation will create a walkable and bikeable community within a vibrant cultural district, featuring museums, theaters, and other cultural attractions designed to foster interaction and collaboration. "Our approach is rooted in design thinking, entrepreneurial spirit, and an unwavering pursuit of innovation," emphasized Guion.
Guion shared the aspirational vision of The MARLTON as a modern-day Black Wall Street. "As architects of society, we envision this as a place where individuals from all backgrounds converge to cultivate invaluable networks," he noted. "We want people to say, 'Meet me at The MARLTON."
The MARLTON is poised to become the ultimate lifestyle destination, offering a unique blend of opportunities. The concept of "The MARLTON After Dark" promises a vibrant nightlife scene, featuring late-night bars and restaurants for those seeking entertainment well into the night.
This visionary undertaking was inspired by the indomitable Mamba Mentality championed by Kobe Bryant, characterized by hard work, dedication, and unwavering determination. In line with this philosophy, Guion drew inspiration from the wisdom of Will Smith: "You don't try to build a wall… You say, 'I'm gonna lay this brick as perfectly as a brick can be laid,' and you do that every single day, and soon you have a wall."
"We are not attempting to build something grand overnight," Guion emphasized. "We are meticulously laying each brick, ensuring perfection in every detail. We firmly believe that by doing so, we will ultimately create something truly extraordinary."
The MARLTON project is expected to generate numerous job opportunities during its construction phase, with the promise of permanent employment upon its completion. The ownership group is actively collaborating with local authorities, community stakeholders, and public and private sector partners to secure funding and approvals for this transformative endeavor.
"We are thrilled to embark on this journey, and we are resolute in our commitment to its success," shared Guion.
About Black Wall Street
Black Wall Street was a prosperous Black American business district in Tulsa, Oklahoma, from the late 19th century to the early 20th century. It earned its name as a major hub of Black American economic activity, boasting businesses ranging from banks and insurance companies to restaurants and shops. The legacy of Black Wall Street lives on today, serving as an enduring source of inspiration for Black Americans pursuing entrepreneurship and economic empowerment.
Media Contact
Company Name: The MARLTON Golf Country Club
Contact Person: Lindsay Guion
Email: Send Email
Address:9411 Midland Turn
City: Upper Marlboro
State: Maryland
Country: United States
Website: https://www.marltongolf.com/