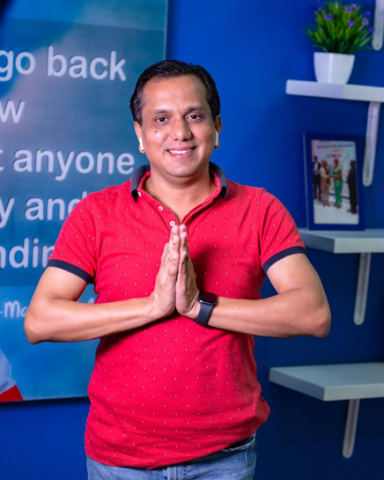 Indrabhuwan Kumar Singh is Motivational Speaker, Corporate Advisor, Employee Motivator, Business success enhancer, Entrepreneur trainer, Marketer, Success coach and Leading trainer throughout the world.
He is highly respected as a top business professional, entrepreneur trainer, and Inspirational speaker. Indrabhuwan Kumar has helped thousands of business owners, individuals as well as companies to either start or grow business in his own origin country India as well as all the places he has worked like Nigeria and Tanzania.
Early Life and Education
He like his nick name to be IB – Stands for IndraBhuwan and also stands for Intelligence Bureau – used to tell his friends in college.
He born & brought up in small city of Jharkhand, India – Bokaro steel city, coming from medium class family, with 3 siblings, went to Hindi medium Government school & lived in 10*10 small quarter.
He completed his senior secondary school from Guru Gobind Singh Public school and qualified medical entrance examination for semi-autonomous Medical College Bharti Vidyapeeth but unfortunately due to lack of financial support, he has to drop down medical career and qualified ICAR All India entrance examination – shortlisted for College of Agriculture, Pune and passed out in 2004
After completion of graduation, he qualified for Management Aptitude Test and shortlisted for MBA (Agri business) at IABM, Bikaner and completed in 2007. He selected for campus placement in Godrej Agrovet one of the famous business house in India in July 2007
Personal Life
In Nov 2010, he got married with Mukta Singh, Occupational therapist, were pursuing her master degree from Jamia Hamdard, Delhi. His wife has a great respect for him as a life partner, as a good friend, as a good mentor & as a great husband. She always tells "I learned a lot from him specially his positive attitude and great motivation for life. We faced tough time also but he never disappointed always smiling and loving. He blessed with 2 children – one daughter & one son – both very close to him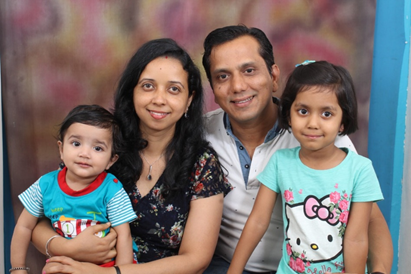 Career
In 2011 he got opportunity to move Nigeria, West Africa even though many peoples advised it's not safe location but he committed to company so he can't put his step back. For him, his commitment is more than his life. Same time he supported her wife to complete her master degree in India, great example of sacrifice, love and respect for life partner.
In 2013, he joined MeTL Agro part of MeTL Group in Tanzania, one of the biggest conglomerate in East Africa as a CEO, Started Fertilizer/Tractor operation from scratch and make it to next successful level in a very short span of time.
He is giving his input to many verticals in MeTL Group – Boxer Motorcycles, LG /Mo Electronics division, trading operation / Fertilizer business apart from Metl agro limited since 2013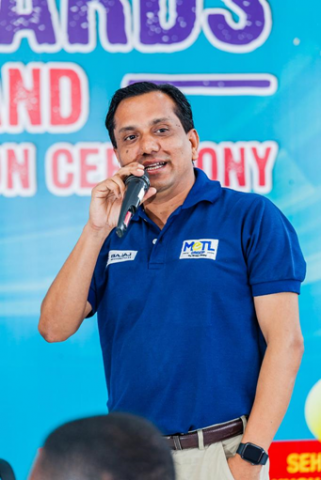 He very much touched and influenced by his boss Hon Mohammed Dewji – one of the respected name in African continent – learned too many positive things from him – humbleness, Down to earth nature, cool & calm in any situation, very disciplined and organized
Charity work
Indrabhuwan consistently helps out those less fortunate and those affected by tragedy. He donated thousands of dollars to India Prime Minister Care Fund and many NGOs who are doing great work in education and supporting poor in this though crisis of COVID 19. And many other tragic events.
Media Appearances
Currently Indrabhuwan constantly updates content and training videos for free on his social media pages.
Teachings
For more than 8 years, Indrabhuwan has taught people from many different backgrounds how to confidently change their life, create a thriving business and also profit from real estate investing with little or no money down with the ultimate goal of teaching a person how to support oneself thus achieving financial independence.
Indrabhuwan strongly believes in the interdependence of people including colleagues, friends and family, even strangers upon each other. This synergy is in part what drives success and allows for everyone to thrive on a new level, thus creating a better world to live in.
Indrabhuwan is uniquely qualified to educate others about how success is truly derived and how to go from where you are and get to where you want to go.
What sets Indrabhuwan apart from other educators and experts? He truly does care.
For over a decade, he has been sharing from his heart this knowledge and handing the keys to success to anyone who is willing to learn about the strategies to get to that next level of life.
Why is Indrabhuwan so famed in the world of success and education? It is because he is the people's people and in a simple yet affective way he has reached millions across the country and the world with his video courses and seminars. He has taken the knowledge that helped him to become a successful entrepreneur trainor and shared that knowledge with others who dream of gaining fulfillment. A frequent guest on nationally televised programs, Indrabhuwan has been seen and heard by viewers numbering in the millions.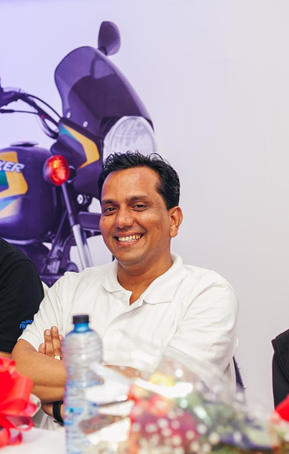 Media Contact
Company Name: MeTL Group
Contact Person: Indrabhuwan Kumar Singh
Email: Send Email
Phone: +255-768465102
Country: Tanzania
Website: https://indrabhuwan.com/